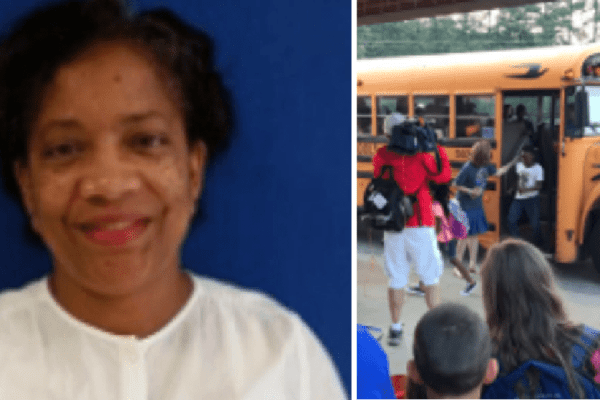 Not all heroes wear capes. 56 young lives were nearly lost in an accident in South Carolina, but the bravery and knowledge of one woman prevented an absolute nightmare.
Teresa Stroble knew exactly what to do
School bus driver Teresa Stroble didn't waste any time when she heard two 9th graders' alarming cry for help when they saw smoke coming from the bus. In a Facebook video, she said that she heard the commotion, slammed on her brakes and pulled into the nearest parking lot.
Amidst the panic, the bus driver of seven years knew exactly what to do. Her first priority during the disaster was to make sure every student was safe. She remained calm throughout the emergency and evacuated 56 students off her bus in under a minute. Stroble then led the kids to a field behind the car wash they were parked at so they couldn't watch as the bus was engulfed in flames. A video of the burning bus was posted to YouTube shows the extent of the incident.
All the children were saved
In the Facebook video of Stroble telling the story of what happened that day, she repeats over and over that the "holy spirit" led and guided her to know what to do. She gives all credit to God for being able to stay calm in the midst of disaster. All 56 children were unharmed. Stroble herself even went back to work the next day, driving the bus to be "back with her kids".
The superintendent from Spartanburg County School District Five, Scott Turner, tweeted about the incident, "Hero!! Ms. Teresa Stroble. She evacuated 56 students in under a minute. God bless her. So grateful for her quick action."
A local hero
The community and students are extremely grateful for her bravery. They are calling her a hero, and on Friday morning she was greeted at school with banners, posters and kids wearing superhero shirts. Stroble is staying humble, saying she's not a hero and "to God be the glory," but without her knowledge, calmness and quick action, she and her students would have been trapped in the burning bus.
The cause of the fire is still under investigation, but for now the community is praising Teresa Stroble and will not soon forget her heroic act.