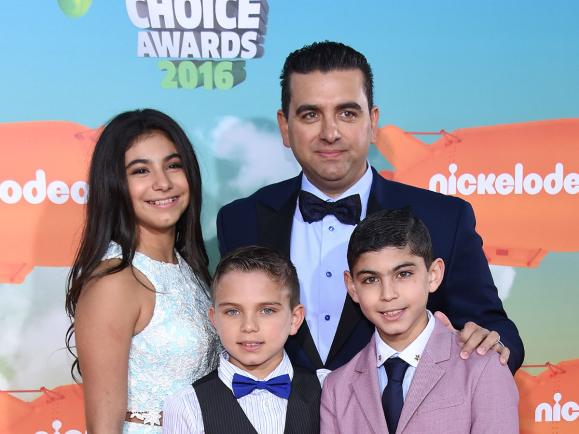 "Cake Boss" star Buddy Valastro recently revealed that he has his kids work regular jobs, like cleaning his factory, in order for them to remain grounded. Valastro is returning to TV with two new shows "Legends of the Fork" where he travels across America looking for the best restaurants, trying to learn their secrets to success and "Buddy Valastro's Cake Dynasty" where he works to expand his family business. In an interview with Fox News, Valastro spoke about raising his children to hopefully take over the family business.
"My kids are truly blessed, and they do live a pampered lifestyle because of the way I live. But the thing is, how do you make them responsible? How do you keep them grounded? When people meet my kids, a lot of times they're like, 'They're so down to earth. They're so good,'" said Valastro. "And I take that as me and my wife doing our job in raising them. And that means they do come and work at the factory. They don't have to come into the business. It's totally up to them what they want to do. But they have to learn responsibility. … The best respect is earned respect. When people in my factory see my kids on their hands and knees scrubbing the floors, they have respect for them," the baker added. "That's respect that they're not going to get just because they're my kids. … You have to go and do the job. When you do the job, and you clean the toilets, you scrub the racks or you clean the floor drains, you have a lot more respect for the person who does it every day. That's what my dad taught me, and I still practice that to this day. And I need to emphasize that to my kids." He reflected saying, "It's the things that you teach in values. It's the lessons you lead by example. But we also kid around, we laugh, we eat. We're a pretty tight-knit family."
Carlo's Bakery was originally opened in 1910 by Carlo Guastaffero and was acquired by Buddy Valastro Sr., Buddy's father, in 1964. Buddy began working at the bakery at the age of 11 washing dishes and took over the business at age 17 after his father passed away from cancer. The business has since skyrocketed and they have now expanded across the country.