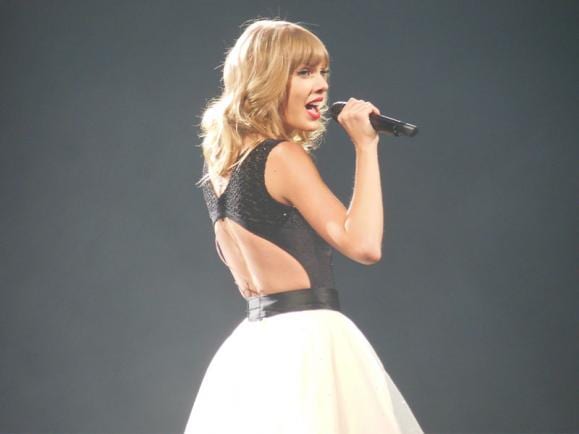 We grew up watching stars walk down the red carpet, but now people can make names for themselves on YouTube, Tik Tok, and Instagram. It can be hard to keep up with all the things your children watch. You might find your kids obsessing over celebrities whose content is a bit too old for them, or do not talk about things that align with your own family morals.
However, not all the media your children consume must be negative. There are great celebrity role models out there that are family-friendly. Here are some celebrities you will be excited to tell about to your kids.
Madison Ziegler
What better way to start this list than with a celebrity who is actually close to your child's age! Now 17, Maddie has grown up in the spotlight. She is most well-known for her appearance on the Lifetime reality show, "Dance Moms" from 2011 to 2016. She gained further recognition as a dancer, actress, and model by performing in music videos by Sia and voicing a character in the animated film "Ballerina." Her book, "The Maddie Diaries," was a New York Times Best Seller. In 2015, 2016, and 2017, Maddie was named in Time magazine's list of "30 most influential teens". She has over 13 million followers on Instagram, so we agree that she is a force to pay attention to.
Taylor Swift
You might not always agree with her dating life, but Taylor Swift has been a role model for the younger generation for years. Taylor is an influential musician with a soft heart. The lyrics of her songs are incredibly relatable for middle school, high school, and even college girls. Her breakup songs resonate with kids when they need it the most. Additionally, Taylor uses her platform to give back to the community and encourages her fans to do the same. Taylor is an active feminist and strives to empower other women. Taylor also shows children that one can remain true to their values and still achieve their dreams. With her a bit quirky and awkward personality, she'll be a relatable celebrity for your child to look up to.
Dwayne "The Rock" Johnson
It is no wonder why so many young boys look up to The Rock. He is reliable, popular, but also friendly and loyal. Dwayne has shown that nothing is too beneath him or too hard for him to accomplish. He voiced a character in the 2016 animated movie "Moana" and starred in the reboot of "Jumanji" in 2017. Dwayne also frequently takes to social media to post about his family and motivational workout videos. He also is a very hard worker and shows those who follow him that to achieve your dreams; you can't be afraid of failure. The Rock comes from humble roots, having a bit of a hectic family life. He moved all over the place and felt like he could not fit in. It forced him to grow up quicker than most, but it helped define who he is today. With both muscles and clean values, little boys will have their attention pointed at The Rock.
John Legend
John Legend's hit song "All of Me" from 2013 probably still gets stuck in your head, but Legend is more than just a good musician. He is a celebrity that gives back to the community. Some of his philanthropic efforts include being a member of the Young Global Leaders, sitting on the board of multiple charities, raising money for Hurricane Katrina victims, and performing for U.S. military troops. He shows children that you can make a big difference in the world, even if you are just one person. Like The Rock, Legend also came from little to nothing but never forgot his humble roots.
Yara Shahidi
At only age 20, Yara Shahidi is already making waves in Hollywood. Yara is an actress, model, and activist. She gained a starring role as the eldest daughter on the sitcom "Black-ish" and the spin-off series "Grown-ish." In 2016, she was included on Time magazine's "30 most influential teens" list. Yara is a huge activist and was even recognized by former first lady Michelle Obama for her efforts. Yara founded Eighteen x 18, a platform that encourages peers to get out and vote. Additionally, Yara partnered with the Young Women's Leadership Network in New York to provide online mentorship to those living in poverty. She is spoken out for more diversity in the media and embraced her natural hair, hoping to inspire other girls to do the same.
Lin-Manuel Miranda
Lin-Manuel Miranda is a force that never stops. His big break in the Hollywood world was the Broadway musical, Hamilton, which he both wrote and starred in. It has inspired countless children, teens, and even adults to learn more about theater and American history. He also composed music for the Disney animated movie "Moana" and starred in the "Mary Poppins" remake. Lin-Manuel uses his platform to raise awareness for arts education. Additionally, he uses his Twitter account to spread positivity daily.
There are many celebrities today that you do not want your children to look up to. But amongst the craziness of Hollywood, some key stars offer ethical family values and are great role models for children. Which celebrity do you think your child will love the most?
Photo Credit: Jana Beamer/Flickr.com