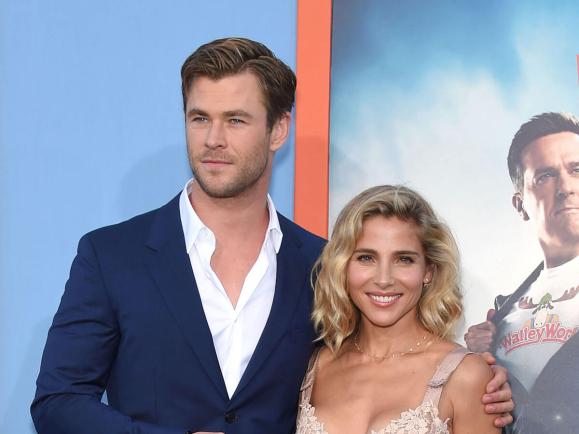 "Avengers" actor Chris Hemsworth and his wife Elsa Pataky are under fire on social media for their seemingly light-hearted birthday celebration for their twin sons, Tristan and Sasha. In a birthday post to Instagram from Hemsworth, he posted a photo of Pataky and their three kids, twins Tristan and Sasha and their daughter India, where Pataky is seen playfully pushing one of the boys' faces into the birthday cake. He captioned the post, "Happy 9th birthday to my two little men!" He continued saying, "Only one way to eat cake in this house and that's to have mum slam your head into it face first!! 'Hey mum I don't like chocolate cake I prefer vanilla' 'oh really son, what about now?'"
View this post on Instagram
The photo seemed to have a silly nature to it where the family smiled along with the prank. Most of Hemsworth's 56 million followers respectfully sent their birthday wishes to the twins, while some thought the prank was uncalled for, calling the prank "violent." One user commented saying, "Why people smash their kids face in the cake is above my understanding but whatever." Another person commented and said, "Does anyone here want cake all over their face? didn't think so. Why would your kid? And it's so wasteful. So you're going to throw a perfectly good cake away after the stupid not funny prank?" Some fans defended Hemsworth and Pataky, responding to the haters saying, "To each their own, you might see it as ridiculous but they are obviously enjoying it, stop judging people based on yourself, you need to understand not everyone is like you."