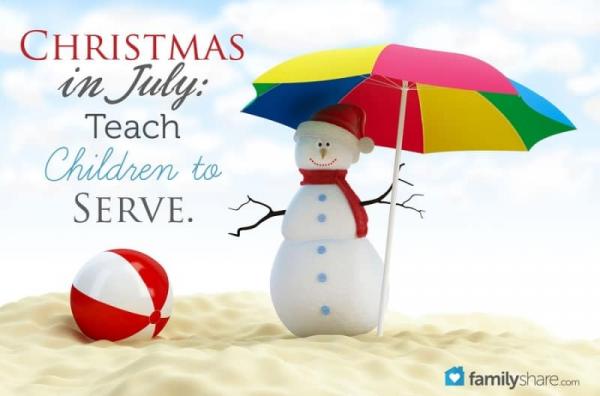 The black sky was covered with stars, and the air was so cold my 12-year-old nose tingled. Our parents gave us packages and sent us across the crunchy snow through the evergreen trees and to the back door of a small house. Quietly, we laid the boxes down. Yellow light leaked out around the curtains and into the night. Sounds of canned laughter and television covered our tracks. I banged hard on the old wooden door and ran like mad.
I threw myself behind a tree and watched anxiously as a man opened the door. It was my neighbor. He saw the box and collapsed like a rag doll with his arms around it. He was weeping. Then he stopped and peered into the night. I held my breath. When he didn't see anything, he took the box inside and closed the door. In the silence, I realized that I was filled with joy. I will never forget the feeling. I don't have to. All I have to do to feel it again is one good deed.
I knew that the feeling of joy that comes from serving others is highly addictive. Like chocolate, it can lead to a lifetime of joy binging, if not handled carefully.
As parents, we do a great job during the holidays of reminding children to serve and remember others. This summer, teach your family to serve others and bring the best part of Christmas to July.
I asked people who serve others daily what motivated them. I heard from nurses, teachers and social workers. Here is what they said:
Kristi, retired teacher:
"(My family) used to say, 'All for one, and one for all.' They actually lived it. Every single movement and thought considered the other guy. It never entered their mind to be any other way. How could one be content and happy if the other one wasn't?"
Martha, emergency department nurse
"When I was 17 I had (the) opportunity to help with translating from English to Spanish in a free clinic. At first it was free then eventually they paid me! It got me thinking about nursing. The rest is history."
Candy, licensed clinical social worker
"One year before Christmas we had our kids go through their toys. We washed them all up and donated them to a program in San Antonio, Texas for kids who had nothing. Another year we all went to a church program and served the homeless for Thanksgiving. Our grandkids have helped deliver toys with us to kids through Rotary."
Stacy, former teacher and mother of four
"Be a living example. Mom and dad were always helping neighbors. Mom was taking meals to the sick. Dad would take us Secret Santa-ing every Christmas. They always took people in for the holidays. Each year we try to do an extended family service project that takes time, effort, planning and everyone working together. We've done thousands of school kits for Tsunami devastated countries. Recently we took the kids to a Mayan jungle village of stick huts and brought them rice, beans, oil and soap. Then the kids handed out treats to the rag dressed children. Wow! What an eye opener. We had the kids give their coats away at the homeless shelter, taken them with us to visit the sick, plant flowers for the elderly and take cookies to the new single mom. I hope they keep the legacy alive. Like the honey bee, it takes millions of acts of service to make a beautiful community."
Every small act of service makes a difference
Russell Ballard, a religious leader and humanitarian, shared his childhood experience working with bees. He said, "Over its short lifetime of just a few weeks to four months, a single honeybee's contribution of honey to its hive is a mere one-twelfth of one teaspoon ... Though seemingly insignificant when compared to the total, each bee's one-twelfth of a teaspoon of honey is vital to the life of the hive ... Work that would be overwhelming for a few bees to do becomes lighter because all of the bees faithfully do their part."
Ballard goes on to encourage you to seek the Lord's input when deciding what your family can do to serve in your community. He continued, "... the spirit will guide you and you will be able to discern those in need of a particular service that only you may be able to give. You will be prompted by the spirit and magnificently motivated to help pollinate the world with the pure love of Christ."
Plan with children
Get your children involved in choosing what service you will provide. Teach them to see the needs of others as they search for opportunities to serve.
Remember safety
Remind children that they need to stay safe and work with family whenever they provide service.
Look to your higher power for guidance and help
. Pray or meditate about those around you. Choose a project that you can do in secret. Start small. Find a widow that needs her yard weeded, or a tired friend that needs a surprise delivery of cookies.
Involve children in planning and delivering service
Let them come up with creative ideas. Begin a journal of service. Record your first act of family service and take turns planning the next one.
Ballard said, "Great things are brought about and burdens are lightened through the efforts of many hands anxiously engaged in a good cause." This summer, bring the feeling of Christmas to July. Teach your family to see the needs of others and serve in your community.