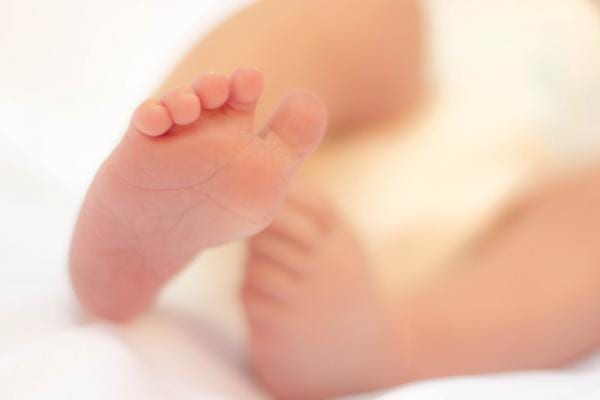 People are starting to move away from the whole "first comes love, then comes marriage," theory and jumping straight to what they want; babies.
Those who have longed to start a family are seeking out some pretty unconventional ways to make their dreams a reality, and they aren't waiting to fall in love to make it happen. Many singles are choosing to co-parent with other singles to start families. Co-parenting refers to people who are not romantically involved but want to raise a child or children together.
Yelena Pronoza told the New York Post that she became interested in co-parenting after splitting from her husband. The couple shared an 18-year-old daughter, but her husband didn't want any more children, and she did. Once the marriage ended, Yelena took her desire to have more children to the internet.
"I was thinking, 'How long will it take me to create a new relationship that will bring a child?' It could take a year, or it could take ten years," Pronoza told the NY Post. "That's when I discovered co-parenting."
This form of family planning has become so widely popular that there are even TV shows and websites dedicated to helping strangers team up and raise children together.
"Labor of Love" is a new series on Fox that shows suitors competing to become a co-parent to a former "The Bachelor" contestant. The TV show has caused so much buzz that there has been a spike in websites offering co-parenting match-ups such as Pollen Tree,  Pride Angel, CoParents.com , and Modamily . The websites are similar to dating sites where users set up a detailed profile that includes their parenting styles, interest, and beliefs to help find a co-parenting match.
"There's a seismic shift in how people form families because people in their 20s and 30s are focused on their careers and putting off marriage and having kids," Modamily founder Ivan Fatovic told the NY Post. "And that naturally leads to ticking on the biological clock."
Modamily was the first co-parenting site launched in the US in 2011 and has since gained more than 30,000 users. Fatovic estimates that 100 babies have been born out of matches on his site.
As co-parenting continues to be on the rise, many singles are aware of the long-term effects that single parenting can have on a child and are trying to avoid those risks.
"Five years ago, people were really gung ho about 'I'll have babies for myself, I'll raise them myself,' but I haven't seen that as much, if at all, lately," Emma K. Viglucci, a Midtown marriage and family therapist told the NY Post. "If anything, people are getting pregnant and choosing not to have babies because they don't want to raise them [alone].
Co-parenting allows children to be raised with both a mother and father, instead of a sperm donor. Although critics of co-parenting worry that children will be robbed of seeing a healthy display of romance between their parents, there are other ways for them to witness romantic relationships throughout their lives.