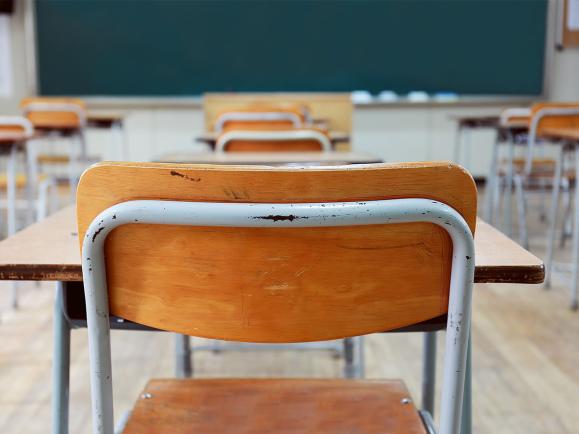 Kris Krohn - a best-selling author, speaker, breakthrough mentor, and real estate guru - outlined his strict expectations for those in charge of educating his children.
And it came after he slammed one teacher for being "200 pounds" overweight and "uninspiring".
Kris reveals that in a video on TikTok that the day he pulled his kids out of school was after a parent-teacher conference.
"I looked at her and I said, 'No, you're low energy, you're depressed," he began.
"You're spending more time with my kid during the day probably than I am. And I'm concerned with the amount of influence that you're exerting. Because what you're teaching is not what's in the book, it's how you're living your life. You are not an inspiring human being'."
The stunning revelation shocked many viewers.
But Kris believes that a lot of teachers' inability to present themselves as a positive influence is down to the nature of their job.
He said: "Most teachers actually are uninspired and don't like what they do.
"And then there's a really cool system that will keep them job protection forever. You can't get fired, so they can hate it.
"They have one of the most important jobs under the worst paid. The whole system is wrong."
Kris then goes on to reveal that he would pay school teachers 70 to 80 thousand dollars a year if he were to put his children in a public school.
He adds that teachers would receive a ten thousand dollar pay rise each year.
"And I get to pick the teacher," he added. "I'm picking the coolest, most experienced, fittest.
"Teach me meaning, teach me fulfilment, and teach me happy.
"A great teacher has world experience in their 40s and 50s and still can relate really well to a child.
"If I had a choice between a 30-year-old and a 50-year-old, I'd take the older one."
As expected, his comments were met with very mixed reviews, with plenty blasting him for what he said about the teacher's weight.
One person wrote: "I'm overweight and a great teacher! I may not be cool and fit but I'm really good at what I do. You make some great points but lost me on weight shame."
A second blasted: "Just another alpha male talking about something he knows nothing about. The reason teachers hate their job is because a**hole adults have a**hole kids."
Another added: "The worst part of this is you led with body shaming. All of your points about the value of teachers and money make some sense, you just started with bias."
However, there were those who fully agreed with everything Kris said.
One commenter wrote: "The best and most honest video I've seen!"
Elsewhere, a former school teacher has been charged with sexually abusing at least three of her students, each aged between 13 and 14.
Cassidy Sue Kraus, 24, of Iowa is accused of sending the children x-rated Snapchats and committing heinous sex acts against them.
This article originally sppeared on www.the-sun.com.