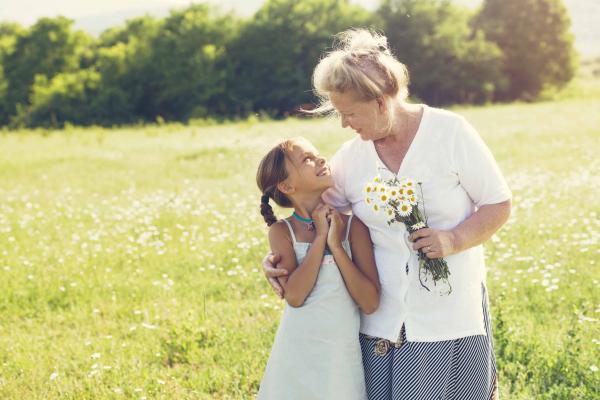 You've raised your own children and have retired from your career. You are just starting to feel like you finally have time for things you have been putting off for this next chapter of your life. But do you know how important you are to your children and grandchildren now?
Here are five reasons why grandparents are some of the most valuable people around:
Your grandchild has a special place in your heart
My children's grandma recently came for a visit. They know that grandma is a VIP in our house and were very excited anticipating her arrival. We even made special arrangements to take the children out of school, so they could pick up grandma from the airport.
Having their grandma around for a few days was refreshing for them and for me. My children were able to show and tell all their new tricks and interests, i.e., things they have learned.
One of the greatest gifts a grandparent can give to their grandchildren is letting them know they have a special place in your heart. True, the child feels love and a sense of belonging from their parents, but that extra layer of belonging to someone outside of their parents will only increase their confidence and sense of self.
Grandparents give children an opportunity to share
Another gift that grandparents can give their children is an opportunity to share. There is a saying that goes, "if a child gives you a rock, kindly accept the gift because it is most likely the best the child has to offer."
My children love to draw pictures to give to their grandma or show her their toy dinosaurs. It is the best they have to offer and no one knows how to accept gifts from children better than their own grandparent.
When my mom comes to stay, she stays in my daughter's bedroom. My daughter is so proud that her grandma gets to sleep in her room. Prior to grandma visiting, my children have a few extra chores to get the house clean and ready for our special guest.
When grandparents visit, they give their grandchildren an opportunity to serve and to share with someone who is trustworthy and deserving of it. It can be a great learning moment for children.
Grandparents cannot spoil their grandchildren enough
With parenting, there is an obligation to teach your children the value of hard work, earning their own money, and spending it wisely. Grandparents can forget about all of that!
Grandparents cannot spoil their grandchildren enough. Parents today are often on a tight budget with both parents working in some capacity to pay the bills. Grandparents can be an enormous help to supply grandchildren with needed clothes, books, new toys and even occasional treats. And don't forget those hand-made gifts from the heart: homemade quilts and blankets are some of the most treasured gifts at our house.
However, don't forget that nothing you can buy or make can compensate for how valuable your time with your grandchild truly is.
Grandchildren need to sit on your lap and hear you read them a beautiful story. When my mom came to visit last, my daughter asked, "Can we have grandma read to us tonight? She has the most beautiful voice in the whole world!"
Grandparents can build self-esteem
When a child knows that he is part of a greater family unit, there is an increased sense of belonging as well as accountability to those he loves.
If every child had parents and a grandparent that made them truly feel loved and accepted, this world would have a dramatic increase in happy children who feel loved and accepted.
Grandparents increase family unity
Grandparents play a critical role in achieving a sense of belonging in children as they plan and organize family dinners, carry out long-held family traditions, and even plan for family reunions and vacations.
My dad has said that while getting his seven children and seventeen grandchildren all together on vacation can be costly and a lot of logistical planning, he cannot imagine spending his time or money more wisely, as this builds and maintains family unity.
These family memories are what grandchildren will take with them into their adult life, and when difficulties come up, their sense of belonging and the love they share with their grandparents will give them extra courage to carry them through difficult times.