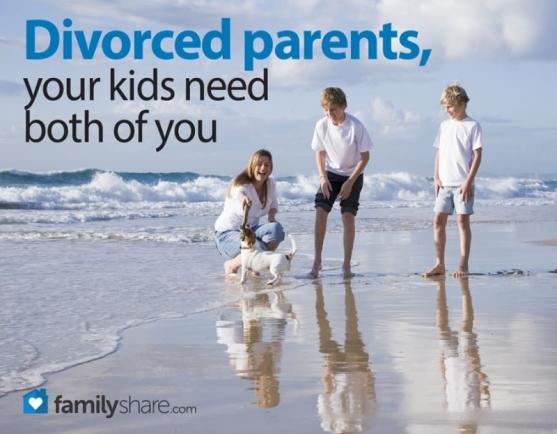 We recently met a man named Jim. He was 13 years old when his parents divorced. As we talked about divorce, it brought him back to that time, the emotional roller coaster and all of the changes which have affected his life to date.
Before the divorce his life was normal. He and his siblings lived at home with their mom and dad. Then, he described a day when everything changed. His father moved out of the house and took a job out of state. His mother filled her life with work and dating. He and his siblings rarely saw their father or their mother. He felt abandoned.
One of the pitfalls of divorce is that parents get wrapped up in the divorce process and in starting their lives anew.
Frequent and continuing contact
In California, courts can exercise their discretion in making custody determinations. In making a custody or visitation award, courts take into account the codified policy, "to assure that children have frequent and continuing contact with both parents after the parents have separated or dissolved their marriage, or ended their relationship, and to encourage parents to share the rights and responsibilities of child rearing in order to effect this policy, except where the contact would not be in the best interest of the child." California Family Code Section 3020(b).
Physical custody
Public policy considerations weigh in favor of joint physical custody. This "means that each of the parents shall have significant periods of physical custody ... shared by the parents in such a way so as to assure a child of frequent and continuing contact with both parents, subject to" the best interest of the child considerations. California Family Code Section 3004.
Quality time
The public policy in California encourages both parents to share significant periods of time with their children. Thus, even though you are going through a divorce, which is personally difficult, don't forget to spend quality time with your children. That means being present and in the moment when you are with your children. Focus your time and love on your children - not on the computer, phone calls from work or friends, Facebook or household issues.
Focus
Have uninterrupted focus. If you have allocated an hour to spend time with your children, be with them during that hour.
Go to the park

Play ball

Play a board game

Ride bikes

Bake cookies

Engage in an art project or creative activity together
While Jim felt abandoned, his story sheds light on how you can now live in the moment and be present for your own children. From his experience, Jim lives in the moment with his children. He allowed us to share his story, hoping it imparts a valuable lesson.
The feeling of abandonment experienced as a preteen during divorce can carry through into adulthood and may be a long-term negative effect of divorce. Both parents need to spend quality time with their children and be in the moment.