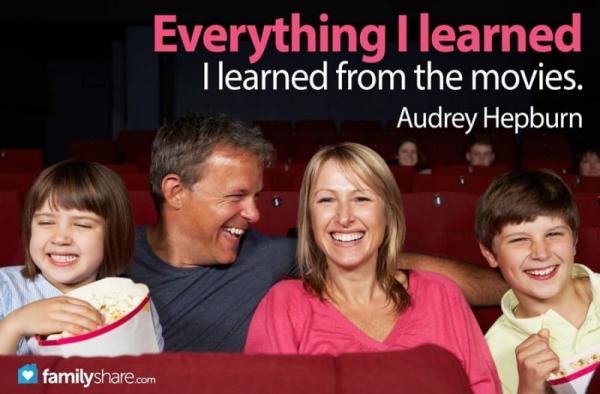 Movie night! Gathering the family in front of the TV with huge bowls of popcorn is a time-honored and tested family tradition. Often, though, it doesn't take long before the squabble over what to watch begins. Surprise your kids this movie night with one of these forgotten classics!
Tiny Toons Adventures: How I Spent My Vacation (1992)
Remember this restart of the Looney Tunes family? Follow Buster and Babs Bunny and the rest of the Tiny Toons cast as they experience the joys - and hilarity - of summer break.
The Brave Little Toaster (1987)
Your youngest will treasure this gem that tells the story of a handful of out-of-date appliances seeking to find the "master," their childhood owner. This story includes strong messages of friendship, teamwork, and perseverance.
Benji (1974)
Benji tells the charming story of a mutt who befriends two kids. When they are kidnapped, it is up to Benji to save the day. If your kids love Benji, make sure to check out the equally forgotten Benji the Hunted.
The Iron Giant (1999)
Here's one for the boys, although it works for the whole family. A young boy named Hogarth befriends a giant robot from outer space and protects him from a government agent driven to see the robot destroyed. If your son is into robots, space, and adventure, this is the film for him!
The Last Unicorn (1982)
And one for the girls". The Last Unicorn is a tale of magic, fairy tales, castles, and a prince. When the unicorn discovers she is the last, she sets off on a journey to find the others and free them from the magical Red Bull. The music, by America, is great as well.
Asterix in Britain (1986)
Originally produced in France, Asterix in Britain, and the host of sequels, tells the story of a village in Gaul and their regular battles against the Romans. With their magic brew in tow, will Asterix and his over-sized companion, Obelix, be able to fight off the invading Roman army?
In Search of the Castaways (1962)
This classic Disney movie is fun for the whole family. With earthquakes, floods, avalanches, volcanoes, a host of man-eating beasts (and cannibals), this adventure film will keep you and the kids watching until the very end. If nothing else, it'll spark the world-traveler in all of you.
Animalympics (1980)
What better way to introduce your kids to the magic of the Olympic Games than Animalympics. From skiing to swimming to gymnastics to track and field, this film gives you and your family a crash course in the magic of the Olympic Games.