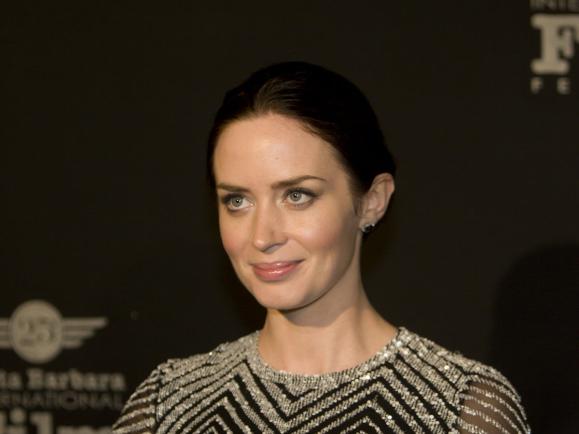 "Oppenheimer" star Emily Blunt recently appeared on the podcast "Table for Two with Bruce Bozzi" where she opened up about taking a break from acting to focus on her daughters. "This year I'm not working," said the actress. "I worked quite a bit last year and my oldest baby is 9, so we're in the last year of single digits." Blunt shares two daughters, Hazel, 9, and Violet, 6, with actor and director John Krasinski.
The actress opened up about the difficulty of balancing her career in Hollywood and her role as a mother. "I feel like I'm never doing it right… And I just feel [like] there are cornerstones to their day that are so important when they're little. And it's, 'Will you wake me up? Will you take me to school... Will you put me to bed?' And I just need to be there for all of them for a good stretch… I just felt that in my bones," said Blunt. The actress also opened up about the guilt she feels as she balances prioritizing her career and children, saying some roles come with an "emotional cost," including her most recent role as Kitty in the Christopher Nolan film, "Oppenheimer." The actress explained saying, "I'm very prone to guilt. I think maybe all mothers are. You're just prone to feeling bad for, God forbid, wanting something outside of being a mother."
When raising her daughters, Blunt added that she is a "huge advocate for women being ambitious" along with having "dreams with purpose." Although her children are "horrified" and "embarrassed" of her acting career, Blunt believes that it is "healthy" because they just want her to "be their mum." "I want my kids to grow up to find something they adore doing."