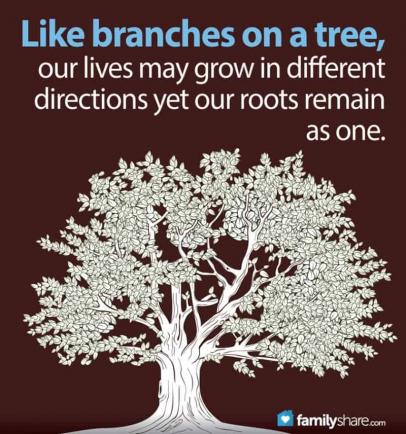 A popular sentiment reads, "How will our children know who they are if they do not know where they come from?" In the past, it was easy for our children to learn about their heritage because most grew up surrounded by grandparents, aunts, uncles and cousins. Today, our society is so mobile that often families live hundreds of miles from their nearest relatives.
In this busy world, even children who live relatively close to extended family may not see them often. How can we teach our children to understand and appreciate family connections? Family reunions provide an excellent way to strengthen family ties and give our children a sense of belonging.
Planning a family reunion can be daunting. It takes a lot of time, patience and effort. The rewards are worth the work. Whether your reunion will last for one afternoon, or for an entire week, careful planning can make it successful.
Pick a host or reunion director
This person will need to work on coordinating all the dates and venues. Basically, he's the one in charge. In our family this has always been a parent. The director will ask for input, but he will put it all together. Some families rotate this responsibility among the siblings.
Pick your venue
For a one day reunion a park or church meeting hall or even someone's yard will work. Just be sure to have plenty of room for people to visit and for children to play. When it comes to longer reunions, pick a place that has a variety activities available.
Pick your dates
This can be difficult when trying to work around several calendars. You also will want to determine how often you want to hold your reunion. My family holds it every other summer. My husband's family tries to have theirs every spring, before it gets too hot outside. Some families hold a reunion every year and half in order to experience different seasons around the country. Decide which works best for your family.
Find Activities
This ties into picking your reunion site. Is there a place to play in the water, play games, display memorabila or feed a large group? Are there nearby tourist attractions families can take in? Make sure the activities cover the age range of those invited.
Reunion Traditions
For our family the biggest tradition is bingo nights. Everyone wins prizes and has a great time. The bigger cousins help the younger ones. Picking any game that everyone can enjoy would work. Consider pictionary or a trivia game. One family created a family trivia game to help everyone get to know about each other.
Another great idea is to make videos or skits. Perhaps creating a family film festival. Since we have a lot of photographers in our family we often create a slide show and burn it on CDs for every family. My sister always creates a photo book for each reunion.
Another family always goes to an area that is significant to their family history. One night of the reunion is dedicated to sharing family stories and pictures. It is a wonderful way to stay connected to their roots, and help the younger ones learn about them.
Show your family pride
For our family it is through a t-shirt with our family name, the date and place of the reunion as well as a picture. Sometimes each family chooses their own color and other times we have the same. It is great fun to all be out together wearing our shirts. It provides a sense of being part of something bigger than oneself. Other families have each family create their own family flag. Be creative and find ways to show family unity.
Alma Heaton, a recreation expert known as The Professor of Fun, said it best. "A good way to learn to love our families is to spend time together in well-planned family reunions. A family reunion can be a very personal and privileged gathering. If you have never organized your family for a reunion, start now - you will receive joy far beyond your expectations." Take the time and plan a reunion. Your family will thank you for it.