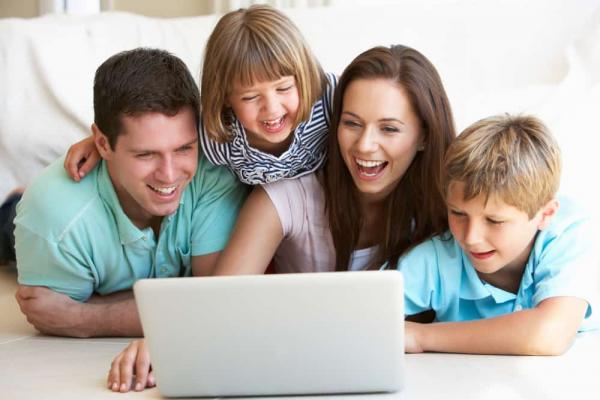 Have you discovered Pinterest yet? Pinterest is a social media site that allows you to "pin" images and videos that you find around the internet onto a virtual pinboard. You can then share your pins with others. You create "boards" according to your interests. For example, if you are planning a wedding, you could pin all of the wedding ideas that you find onto your Wedding board.
Pinterest allows you to browse other users' pins according to topics such as Popular, Art, Education, Food and Drink and much more. When you visit another person's pinboard, you can like, comment on or repin their pins. You also have the option to follow that person or one of his boards.
You may have such fun on pinterest you find yourself logging in much too often, but it is also very useful. I have found tons of fun ideas for crafts, recipes, strengthening my marriage and having fun with my family. Here are six family-friendly Pinterest boards to follow.
I Love My Family
. I Love My Family offers solutions, how-to's, ideas and answers for families. They include pins for parenting, pregnancy, marriage, home, recipes, baby, health, vacations, family finance, values, children, love and more.
Recent pin
: Procraftinating. Definition: working on craft projects when you should be doing laundry, or dishes, or picking the kids up from school.
The Family Handyman
. The Family Handyman offers step-by-step projects, buying advice and ideas to make DIY (do-it-yourself) easier. His boards include DIY tip of the day, organization, simple repairs, eco friendly ideas and more.
Recent pin
: You can make this garden trellis from just $25 of steel rebar. And you won't have to weld a thing. We'll show you how to bend the arches and attach the decorative circles with wire. When you're done, cover it with climbing plants for an attractive addition to your garden.
The Family Foodie
. The Family Foodie's mission is to bring back Sunday dinner around the family table in every home. She focuses on easy, kid-friendly recipes with boards like desserts in jars, family foodie recipes, fun with food and more.
Recent pin
: Coconut cream berry parfaits.
Family Friendly Frugality
. Family Friendly Frugality teaches you how to use coupons, shop smart and grab the best deals. Her boards include family-friendly frugality recipes, money-saving tips and tricks, gift ideas, home décor and more.
Recent pin
: Baby clothes: how to save money and how to make money.
Creative Family Fun
. Terri ~ Creative Family Fun focuses on creativity, play, learning, good food, good friends and a life worth living. Terri's boards are especially great for families with toddlers and young children, but she has also has ideas for kids of all ages. Her boards include creative family fun nights, ways to play, science play, fun snacks and more.
Recent pin
: Cupcake liner and foam sticker space craft.
Six Sisters' Stuff
. Six Sisters love to cook and craft. They offer easy family recipes, craft ideas and more. Their boards include kid stuff, family dinner ideas, crafts and DIY, traditions and more. They also have boards with ideas for different holidays.
Recent pin
: 25 Summer Dinner Recipes from SixSistersStuff.com- no oven required! All these can be made without heating up your kitchen!
Pinterest is a fun and addictive way to find crafts and recipes. It's also a great resource for strengthening your family.