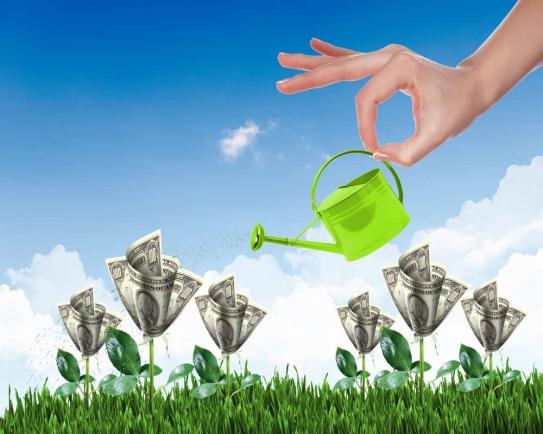 If you haven't planted a summer garden before, now's your chance! Kids love playing in the dirt, right? Summer gardens make great family projects that teach a solid work ethic and patience, as well as offer a taste of success.
It's easy to get started: Just plop some starter plants from your local garden store into the ground. Voila! You're gardening. No yard? Try container gardening. Only a fence or apartment balcony to work with? Try vertical growing. In a tough economy where food prices are quickly rising, vegetable gardens can help cut your grocery bill drastically. Besides the economic practicality, knowing how to grow your own food empowers you in a way like nothing else. Children will love watching food grow every day.
Within your garden, you will find food, hope, medicine, a sense of great accomplishment, the value of hard work, gratitude for nature, sun on your face, a renewed joy for cooking, an effective stress reducer, fun family activity, and a new appreciation you never knew.
The Burpee Seed Company estimates that for every $50 a family spends on seeds and gardening supplies, they'll reap $1,250 in produce! Want to save money and help the environment at the same time? Growing your own food costs less than buying organic food, and you can control pesticide usage.
Don't know where to start? You can get a free garden planner at www.bhg.com www.backyardgardener.com and www.thegardenhelper.com A word of caution for the beginner: Don't expect much during your first attempt. There is a learning curve.
DinnerGarden.org is a wonderful website that offers free seeds to get you started. You can also get free seeds and meet new gardening friends at local garden clubs, your town's cooperative extension and online in community posts. You can find free seeds and garden tools on these sites:
www.Freecycle.org
www.wintersown.org
www.america-the-beautiful.org
The "Plant a Row" organization invites you to donate some of your extra summer produce to the hungry in your community. First, your gift is weighed. Then you receive a receipt giving you a $1.50 per pound tax deduction. Learn more at www.2-harvest.org
Have a gardening question? Ask the experts at www.justanswer.com or www.gardeningclub.com or www.ehow.com
If you have a gardening project that uses water efficiently, promotes green spaces, and is a great example of sustainability, you could win a grant when you register at www.iuowawards.com
If you truly have a green thumb, you may consider starting a home business with your garden. You can grow and sell bunches of fresh herbs to restaurants and local markets. Herbal turf farms can bring in good money as scented herb lawns are in high demand for city dwellers. Cafes, hotels, Bed and Breakfasts, farmers markets, and restaurants might purchase your edible flowers, hanging baskets, and seasonal flowers. Exotic plant growers might need a special business license, depending on what it is you want to sell. Be sure you know the regulations for your area before you sell professionally.
If you have a lot of acreage, you could list your garden on a Pick Your Own directory, such as:
www.pickyourown.org www.farmerspal.com www.ediblecommunities.com
If you're simply not interested in growing a garden, but you want fresh fruits and veggies, check out www.bountifulbaskets.org, a garden co-op where you can purchase food from local growers at an incredible discount. Children get a kick out of discovering each week's offerings.
Still not convinced? Consider starting by growing sprouts inside your home. They're much cheaper than if you buy them at the grocery store and they can be added to smoothies, salads, sandwiches, and Asian cooking to make those meals stretch. A sure hit is introducing your family to Chia seeds, which grow fast, provide a nutritional punch, and can cover different containers with "hair."
Now go out there and get your fingers dirty. Live more and spend less!