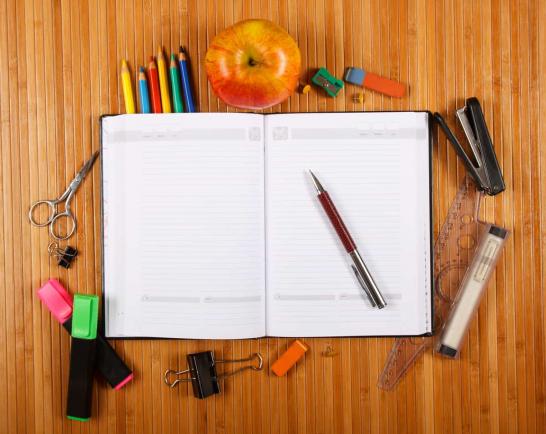 Getting your child ready for college may seem a little bit overwhelming, at first. By taking one step at a time, the process can be more manageable and less stressful for both of you. Here are 11 tips to help you be successful.
1. Communicate with your child
Going away to college is a grand adventure, but your child may have mixed emotions about leaving home. Take the time to listen to him, gather helpful information that will ease the transition he makes from high school to college.
2. How are you or your child paying for college?
With the increased cost of education, planning from a young age is the best thing. However, not everyone has done so. There are many resources available. The Free Application for Student Aid (FAFSA) application process begins in February. On it, you can select the work-study option which qualifies her to apply for jobs on campus to earn money while at college.
There are subsidized and unsubsidized loans available that can be paid back while attending college or after your child graduates. During your child's junior and senior year of high school there are various opportunities for scholarships, as well.
3. Has your child met the admission requirements for the school that he plans to attend?
During her high school years, she should plan to take the Math Placement, ACT and SAT tests. These tests can be taken multiple times and colleges accept the highest score. Be aware of application deadlines. The application fee increases after the deadline date. Once accepted to the college of his choice, set up an appointment with his academic advisor. He/she will aid your child in the enrollment process and set up a time to attend orientation.
4. Does your child plan to be involved in college sports or is he majoring in music? Does she play a musical instrument?
If so, there are some additional requirements to be aware of. For example, if your son or daughter was offered a scholarship to play basketball, she will need to make sure that during her high school years she is meeting the requirements set by the NCAA (National Collegiate Athletic Association) so that she is NCAA eligible. There is a cost to apply for this, as well. For music majors - has your child had an entrance audition? What private lessons does he/she need to sign up for? Does your child need to register for any prerequisite classes?
5. Register for class by the deadline the school has set
Colleges and universities have registration open for a certain length of time. You'll want to avoid waiting lists for popular classes by registering as early as possible. Be mindful of the registration dates for your school.
6. Is your child going to serve a religious mission or enter the military?
He will need to fill out a Leave of Absence Form. Check with the registrar's office to make sure you have all the pertinent information you need for your individual situation. If your child has a scholarship, there are additional procedures to follow so that it can be deferred until her return.
7. Is your child living on campus or at home?
During orientation, you'll receive information about all the amenities available on campus. You'll also want to find out whether or not your child's dorm has a kitchen or if he will need a meal plan, or both. If your child will be living on campus, send her with her own insurance card just in case she needs to go to the doctor or dentist while he is away from home. If your child is staying at home, most colleges have distance education centers available as well as on-line courses of study to fit his current schedule.
If your child is going to be living on campus, check with campus housing to see if he will need renter's insurance for his dorm and whether or not your home or renter's policy will cover him.
8. What will he use for transportation?
There are several options available: personal vehicle, bicycle, moped, and public transportation. Whatever mode you and your child choose, you'll need to check into parking options on campus. Parking passes are required if your child has a car, motorcycle or moped. If she is going to ride a bike make sure she has a lock to secure it. There may be a bike rental facility on campus, as well. Some universities have free public transportation within city limits as well as free shuttles to get students to grocery stores, shopping centers, jobs and classes.
9. Is your child taking any medication?
You will need to call your pharmacist to find out what you need to do and what information is required to transfer your child's prescription to a pharmacy closer to where he will be living. There are usually several pharmacies to choose from, and they accept all major insurances.
10. What will your child need to take with them?
Make a packing list with your child that includes: personal items, school supplies, pictures, clocks, laptop, athletic gear, musical instrument, etc.
If possible have your child contact roommates and see what kitchen items they are bringing. You can save money by dividing up the utensils, pots and pans, microwave, etc. between them.
Your child should receive a list of suggested items to bring at orientation.
11. Be involved
Call him and ask how he is doing, what classes he likes, which ones he doesn't, what his grades are. Send her care packages - especially on birthdays and holidays. Let her know you're thinking about her. Even though young people are independent and enjoy their freedom, they still like to know they're loved.
Now that you have the tools to help your child get ready for college, you can both be confident that the college preparation experience will be a great one!