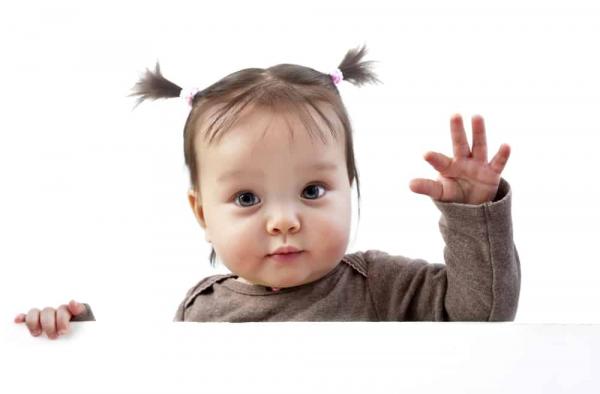 I sat in my car crying uncontrollably. I was eight months pregnant and just finished touring the first potential daycare center for my future child. I had not even had the baby yet and was already struggling with going back to work. My mom and sister were stay at home moms or had part-time work they did from home. Neither had ever had to put their child in a daycare center. I had no choice, but to place my daughter in a daycare center. My husband was finishing dental school and I was the only income and insurance for the family.
The next few weeks I toured several other daycare centers. Some were close to work and others were close to home. The crying stopped, but my heart still sank every time I left another potential daycare or babysitter. I had my top choice, but there was a long waiting list and the chances of getting in were slim.
I worked up until the day before I was to have my C-section delivery. I wanted to save my maternity leave for when my daughter was here. I loved the next few weeks with my daughter. I loved being home with her even though I was sleep deprived. I knew she was safe with me.
A few days before I was to go back to work my top choice called and said they had a spot for my daughter. I was relieved and thankful that my husband and mother-in-law could stay with her for a couple of weeks before the daycare center year started. I learned many things that helped me cope with returning to work after maternity leave that I wished someone had shared with me.
Be open with your employer
They will help in every way possible if they know what your plans are. Make contact with your HR department or person and find out who will be handling your maternity leave. My HR person was in my office and knew how to make sure I received the maximum amount of paid maternity days.
Plan ahead
Start looking for potential babysitters, daycare centers or nannies at the start of your third trimester. By this time your boss knows your situation and may let you leave work early on some days if you explain what you are doing.
Make a list of what is important to you in a daycare center
I found that I did not want television in the daycare. I wanted plenty of outside time and the ability to drop in during lunch or anytime to check in with my daughter.
Don't be afraid to cry
It may take a few days, weeks or even months to get over the guilt of leaving your baby with someone else. I found that if the daycare sent me pictures of her smiling it helped me feel less guilty knowing she was happy.
Find women who have gone through this before
I discovered it made it easier knowing that I wasn't just emotional and that my feelings were shared. On really hard days I found that if I chatted for just a few minutes with others in my situation it made things better.
Know you are not a bad mother for leaving your child
I felt as if I was one of the worst mothers for leaving my child. I found that sometimes family members or friends may say stupid things to you that only make you feel worse, but in their own way they are trying to help. My father often asked me how awful it must be to leave my baby with strangers. I felt as if I was on the defense trying to explain the hours I put into searching for the right place.
Make the most of the time you do have with your kids
It's not about the amount of time you spend with your kids it's about the quality of time you spend with them. I tried not to have the television on when I was with her and I tried to make sure I sat down and played with her every moment I could spare.
Plan for pumping
If you are planning on using a breast pump when you go back (which is what I did), make sure you explain it to your boss beforehand. By law employers have to have a place for you to pump and give you breaks to do so. Showing up after you come back and demanding a time and place to pump is not a wise choice.
Share your emotions with your spouse
This is a team effort and he can be a listening ear.
Involve your spouse as much as possible
He can help with the preparation for daycare or the arrival of nanny each day. Every night you will have to have prepared meals and snacks for your child. Work together to prepare it. If at all possible share the pickup and drop off routine.
Evaluate your situation every few months
Don't be afraid to let care providers know if something needs to change. If you want, stay at home with your child then start searching for ways to make it possible.