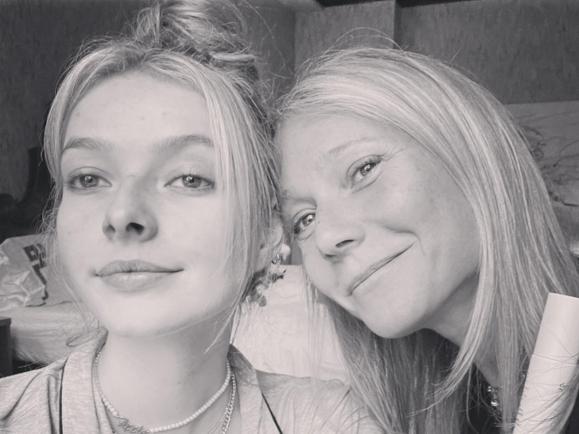 During a recent podcast interview, actress Gwyneth Paltrow admitted she wasn't ready for how much her children's Los Angeles school taught preteens about sex. The Goop newsletter founder, which also sells sex toys and beauty products, and Hollywood star said during an interview with Alex Cooper on the "Call Her Daddy" podcast that her kid's school taught sex education in sixth grade.
She remembered her daughter, Apple, sitting in the kitchen with her friend Emily. They both appeared in shock after what they'd learned in school; the color drained from their faces. Paltrow said, "They taught them everything. Everything. Anything you're thinking, they taught like the 11, 12-year-olds. They're like, 'Do people do this?'"
Paltrow shared the story in response to a question about how she talks about topics like sex and dating with her children, saying she believes parents should let their children come to them and tread lightly. The actress has two kids, Apple and Moses, from her previous marriage to Coldplay's Chris Martin.
Glamour Magazine reported in 2013 that the couple moved from London for a decade after living there for a decade and settled in Los Angeles. The following year, the couple announced their breakup in a Goop blog titled "Conscious Uncoupling." Paltrow's surprise surrounding the content her preteens were exposed to during sex ed appears to have become more familiar with parents in the U.S., as numerous controversies about the materials children learn in school have gained attention recently.
The Christian Post reported in March that the Churchill High School in Eugene, Oregon, placed a health teacher on leave after parents protested an assignment that asked students to discuss their sexual fantasies, asking students to write at least one paragraph on the topic. Students were told not to talk about any dreams that included any form of penetration or oral sex, excluding all types of intercourse that result in a sexually transmitted disease.
The Eugene 4J School District manages the high school and launched a third-party investigation, reported by the Register-Guard. The district started reviewing the "OWL," or Our Whole Lives, curriculum used in the health class. This curriculum was initially published in association with the Unitarian Universal Association and the United Church of Christ and was first applied in the 1990s.
The UUA addressed the controversy in a statement, claiming that the assignment given to the health class was an "unapproved adaptation that was taken out of context from an out-of-print version of the curriculum." Additionally, the UUA stated that the health teacher wasn't trained by any certified OWL trainers.
Parents at a Florida school district also protested the content included in a sex ed curriculum. In November, the Hillsborough County School Board held a hearing after opposers of a sex-ed curriculum adopted in September filed more than 3,000 petitions. Parents took issue with the use of graphic genitalia drawings intended for discussion and the curriculum linking seventh-grade students to Planned Parenthood for advice on abstinence.
Like many other parents, Gwnyth Paltrow was shocked by what her children learned in sex-ed. However, these objections may mean it's time to start the sex-ed discussions at home.