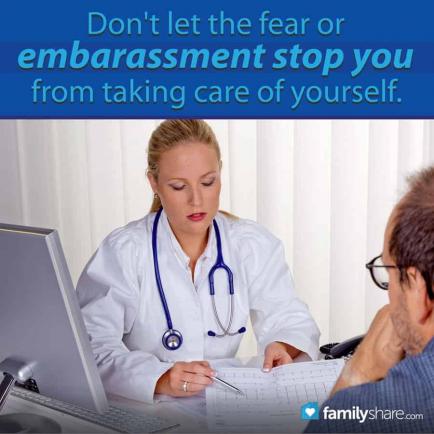 Because romantic relationships often involve sex, it is important to be aware of sexually transmitted diseases (STDs) and their risks. Surprisingly, many people lack a basic understanding of the nature of STDs, some of which are potentially fatal. An estimated 25% of all Americans have an STD, and millions of people are infected every year.
Given that many STDs have no symptoms - or at least no visible symptoms - your partner may not know he is infected. This means you should never have unprotected sex with someone until you have been in an exclusive relationship for at least six months. No method of prevention is as effective as abstinence before marriage and fidelity in marriage.
If you believe you may have been exposed to an STD, you need to be tested. Don't wait; early treatment can cure many STDs and those that can't be cured, are best controlled when treated early.
Here are some ideas to help you learn more about STDs:
Your parents
If you live with your parents, they can provide help and counsel to help you better understand the risks of STDs and what you should do to prevent catching one.
Your family doctor
Your family doctor or gynecologist can answer questions about STDs. Your doctor is sworn to secrecy under federal law. She is a safe and expert resource for understanding more about STDs.
Urgent care clinics
You can learn more, or be tested discretely at urgent care clinics in most communities; at such clinics you don't need an appointment.
Family planning clinics
Family planning clinics, such as Planned Parenthood, specialize in reproductive health care, including the diagnosis and treatment of STDs. You can learn more about the risks of casual and unprotected sex.
School
Many high schools, colleges and universities provide classes on reproductive health where you can learn more about STDs. School nurses, other health professionals and campus clinics can answer questions and help you understand your risk of exposure.
State health departments
Your state health department offers STD screening and education. Simply search for your state's name with "state health department STD screening" to find the location nearest you.
The web
Be careful about the sources you use to find information about STDs on the web. If you think you've been exposed, you cannot diagnose yourself by reading information on the internet; you need to be tested in a doctor's office. With that warning, you can find reliable information about STDs. For instance, the National Institutes of Health offers reliable information.
A large percentage of Americans will contract an STD in their lifetime. To improve your chances, get educated. Don't let embarrassment stop you from learning more or from being tested if you think you've been exposed. Even if you fear having contracted an incurable STD, the symptoms of all STDs can be treated (and many can be cured) This is a good reason to be seen, tested and diagnosed.