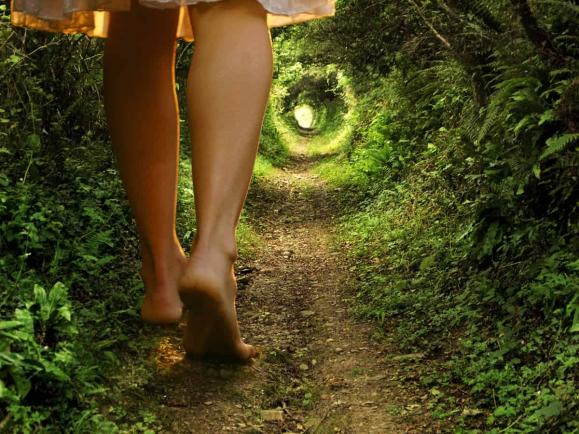 Change is one of the most difficult things we will face during our mortal journey. Change appears in all different forms: the loss of a loved one, a change in jobs, housing plans falling through, unexpected financial situations, etc. As we cope with these changes, we must remember they are God's will. He is directing us to where he wants us to be and helping us become the person he knows we can be.
However, accepting God's will, especially during times of change, can be challenging. Thoughts of self-doubt, frustration, depression, anger and many other emotions surface as difficulties arise in our lives.
Additionally, as we make large life decisions such as who to marry, when to have children, what employment opportunities to accept, etc., God has a mission for us, and it is our job to recognize God's hand in all things and move forward. But this is much easier said than done. I have struggled trying to accept God's will, especially when his plans didn't match up with the plans I had for myself. Here are a few suggestions that have helped me accept God's will and hopefully they can assist you, as well.
Be Prayerful
If you want to know and understand God's will, you must be willing to communicate with him. Prayer is the way in which you can develop a relationship with God and come to know his desires for you. As you pray, be mindful of the thoughts and feelings that come to you. These revelations will help you understand the path you need to be on and why certain experiences are happening. Also, pray continually throughout the day. When those doubts and feelings of depression and anger begin to creep in, say a prayer. Ask for help understanding the lessons you are being taught.
Study the problem out yourself
In many situations, you need to figure out life's challenges on your own. God may point you in a certain direction or ask you to endure a life-changing experience, then it is up to you to choose how to best handle the situation and press forward. Throughout life, you may be presented with several options where you need to choose which is best. When these decisions come your way, find ways to study out the situation. Make comparison charts, research each option if applicable and talk to those you love most. Frequent and consistent worship, prayer and scripture study are also critical for finding answers.
Keep the spirit with you
You will only understand and accept God's will when you have the spirit with you. You need to live your life in harmony with his teachings and make righteous decisions that will lead you back to God's presence. Feelings of anger, frustration, self-doubt and other discouraging emotions are not from God. When you are overcome with these emotions, you will not be able to hear and understand what God wants you to hear. If these dark emotions do surface, find ways to bring the spirit back into your life. This could be as simple as sitting down and reading your scriptures, singing a church hymn or saying a prayer.
Move forward happily
Sometimes things don't quite turn out as expected. We need to remember that God's plans for us may not match up with the plans we have for us. We need to be accepting of the pathway God has for us and happily proceed down it. Our attitude has a great effect on how we handle and deal with life. When we are optimistic and happy about the circumstances before us, we are able to find the good during the trials in our lives and be more grateful. Here are some other reasons why accepting trials helps us grow.
God has a path for us, even though it may be difficult for us to see. When we recognize God's hands in our lives, we are able to overcome challenges in our lives and we are able to see the many blessings and tender mercies God has in store for us.