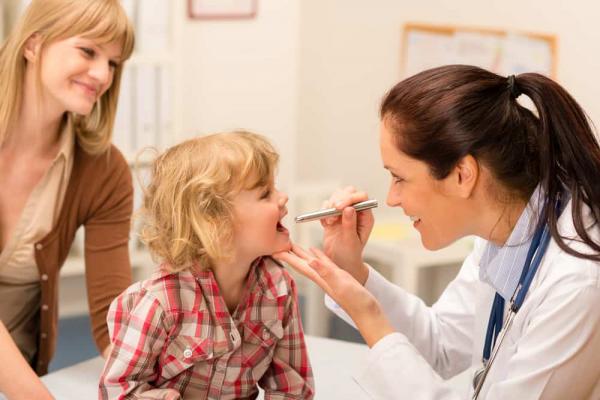 Finding a doctor can be hard work when there are hundreds to choose from. A good family doctor, one you will see more than any other, is especially hard to find. He will see you for flu shots, yearly check-ups and all things in-between that arise. He is the one who will refer you to specialists and advise you on your overall health. Finding just the right doctor to fit your family's needs is extremely important. You need to feel comfortable with him, trust him and feel safe taking your health concerns to him. It took me a lot of time to find the doctors I now see regularly for my family's health. Hopefully, sharing my tips may help your search be just a bit easier.
Know what to look for
When meeting with a doctor, there are certain things you should look out for to know whether that doctor is right for you. Some red flags could be how long you waited in the reception area and in the exam room. Emergencies happen, but if a long wait is a regular occurrence, it may be time to find another doctor. The doctor himself should always look you in the eye, listen to you fully, remember you even if it's been a year since he last saw you and be personable. The appearance of the doctor matters as well. Little things like the way he dresses, personal grooming and hygiene can be indicators of other things. If my doctor comes with crumbs in his beard, how can I trust that he washed his hands before entering the room? This may seem picky, but these little things can be the difference between a good doctor and a great doctor.
Find out which providers are covered by your insurance
This is one of the most important steps. If you find a doctor whom you love but your insurance does not cover, then you'll either pay for everything out of pocket or need to start your search all over again. You can call the doctor's office directly to see if they take your insurance, but they will most likely advise you to go to your insurance website and check the physician search to see if they are on the list of covered doctors. I have also used that search on my insurance website to find a doctor when I did not know where to start. I just looked at the list of family doctors, read a couple of bios and opinions from patients and just picked one. I was lucky enough to find one that my family ended up loving, but it can be hard to know which doctor to go to when you do not have a recommendation. This brings me to my next point...
Ask friends which doctor they see
It is doubly helpful if your friends happen to have the same insurance as you do. A friend's opinion is usually one you can trust. You can ask about wait times, how easy it is to get an appointment and how comfortable your friend is with the doctor. Of course, you might choose not to go with a friend's recommendation if that doctor's office is too far from your home or is not covered by your insurance.
Ask other doctors
That is how I found my current pediatrician. My family doctor did not see patients under the age of 18, so I had to find someone else. Shortly after my baby's delivery, I mentioned to my OBGYN that I was struggling to find a pediatrician. He actually had a whole box of business cards that other doctors had given him, but ultimately recommended the pediatrician that his own kids go to. This doctor happened to be on my insurance and was not far from my house, so I made an appointment and ended up really liking him.
Try the doctor out
You can actually make an appointment with a doctor just to "interview" him. You don't need to have a medical reason to see him. Just let the office know you are looking for a new doctor and would like to meet. Keep in mind the staff is just as important as the doctor himself. The receptionists, nurses and medical assistants all have a role in your overall treatment.
If you go to a doctor for an appointment and do not like him, do not be afraid to change. I did not like the first pediatrician I took my kids to. I was not comfortable with the way the nurse handled my babies or with the tone of the doctor himself. It is OK to change your mind. It may take a bit more work to find the right doctor, but once you do, it will be worth the effort.