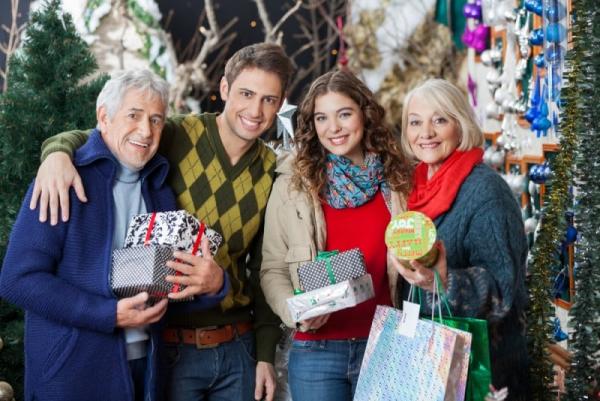 Not all families get along. There are many disagreements and arguments that can ruin the holidays for everyone involved. Parents or in-laws may critique and judge or even compare you to other members of the family. Instead of letting these events ruin your holiday spirit, here are several suggestions for how to handle difficult family members throughout the holidays.
Be prepared
Before you spend time with your extended family, prepare yourself, your children and your home. When you are prepared physically, you have more confidence and determination to endure a few days with your family members. If your family is coming to your home for the festivities, deep clean your home. Prepare a menu for the days they are visiting, and shop to ensure you have all the necessary ingredients. Also, make sure all clothes are washed and pressed, the beds are made with clean sheets and your holiday decorations are out on display. When you are prepared for their arrival, they will have a much harder time finding things to nit-pick.
Give yourself "you" time
Even if you are surrounded by family over the holidays, it does not mean you cannot spend time to yourself. Give yourself a little break from entertaining and re-energize yourself. Take a few minutes and read a book, take a nap, take a hot bath, etc. Just do something that will re-energize your spirits and help you endure the remainder of the holiday.
Respond rather than react
When a family member says something that may hurt you or other family members, respond instead of react. A reaction involves an emotional outburst where anger, sadness or contention erupts from the surface. When you respond, you let the other individual know that what they said or did was inappropriate, and you let them know how you feel without showing too much anger and bitterness. Often, our emotions can come into play and destroy our relationships with loved ones.
Brush off criticizing and rude comments
There will always be snide remarks that may hurt your feelings. Many times, these comments are made without the other individual realizing how much they hurt. When rude or criticizing comments are made, just brush them off. Don't dwell on them or bring them up in a later conversation. Just let them go, be the better person and forgive your family member for whatever it is they might have said.
Look for the good in the holidays
Holidays can bring a lot of frustration and tears, but when you start to notice these feelings, quickly begin looking for the good in the holidays. Maybe you are spending more time with your spouse than usual, maybe you don't have to play referee to the children as often or maybe you heard your favorite holiday song on the radio. Whatever it may be, find the good. There is always something to love about the holidays.
The holidays can be one of the most stressful and frustrating times of the year. When you spend it with difficult family members, the holidays become even more challenging. Remember, the holidays will be over soon and before they are, create some wonderful lasting memories that you will cherish for years to come.