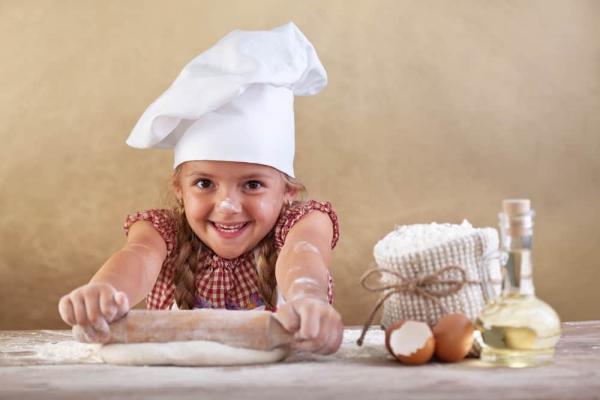 When school is out, moms can easily begin to feel like servants on their children's all-expenses-paid vacation. Teens and tweens sleep late and want breakfast when it's almost lunchtime. Moms provide and clean up after endless meals, snacks and treats. Kids of all ages spend too much time lounging by the TV or playing computer games. Then they complain about being bored while best friends are away on family vacations.
Meanwhile, paid work, housework, bills, laundry and other parental responsibilities need to be accomplished. It becomes easy to allow children too much time with their electronic babysitters just so we can get things done. But then you start feeling guilty about allowing your kids' brains to rot just so you can get a few things done. Here are some ideas for having both a fun and productive summer.
Summer is supposed to be fun
Turn this tug-of-war of conflicting needs on its head. Create a synergistic summer where everyone's needs get met - including your own. Get your children involved in your day-to-day activities in a fun fashion. Find opportunities to combine the need for household chores with the equally necessary fun and education of your kids.
Help your kids discover real food
Kids are always hungry. However, they will eat way too much junk food if we allow it. It's our responsibility to teach them about cooking and nutrition. Summer's more relaxed schedule provides an excellent opportunity.
Take your kids to a farmer's market or community garden. Let them discover where food really comes from. Let them choose some nutritious food items that they like. Then, break out the cookbooks and teach them how to make something exciting from scratch using ingredients they found themselves.
Kids of all ages love to play with dough. Watch how they can't resist molding the ball of dough that you put in front of them. Make some pie crust and let them roll out pies. Create intricate lattice tops or cut out fun shapes with cookie cutters to place over the pie filling, anything from sweet berries to savory chicken and veggies.
Pizza dough is fun to roll out and very forgiving for beginning chefs. Make individual pizzas to bake in the oven or on the outdoor grill. Mix the same dough with herbs, brush with butter or olive oil, sprinkle sesame seeds on top, and create breadsticks. Roll out some sweeter dough and let your kids apply gooey toppings, such as cinnamon, honey, raisins or nuts. Roll up the creation and cut and bake your own spiral cinnamon buns.
Make cleaning fun
Kids love to make a mess. Adults are responsible for keeping things clean. Cleaning is not usually a fun task, but you can make it fun. Take a day together and do some deep cleaning of one room in your house. It could be a child's room, the family room or even your bedroom.
Start by moving all the furniture out and making a mess. Brainstorm a new and exciting arrangement for the room that no one has thought of before. Let your teenagers help you move the heavy stuff and put them in charge of setting up their electronics. Let younger kids build a fort with the bedding and cushions that are now strewn about the room.
While your children have an adventure in their newly constructed fort, take some time to vacuum the floor and corners of the room and under the cushions. This often overlooked job that needs to be done at least yearly is much more fun when everyone participates. Again, your children will feel a greater sense of ownership and pride in their home as they help you decide what goes where and when they add their muscle power to putting everything in place.
Photographs: An important part of your kids' history
While rearranging our family room recently, my kids and I came across old family photo albums stashed in a drawer. Some were my great grandparents' black and white photographs. We sat eagerly looking through the pages and discovered old pictures of a few historic sites we had visited just a week before. The kids excitedly remarked upon seeing the same site "now and then." Another photo showed a house with the address prominently displayed. I said we could go and see the same house and neighborhood, comparing how it looked then with how it looks now. I was surprised how fascinated they were by this idea.
Photographs don't have to be old to seem like history to your children. Get out your wedding album and let the kids get a kick out of seeing a different perspective of you and your husband's younger selves. Tell them in detail who all the guests were. Tell them stories they may not have heard before about that special day. Take out their baby pictures and tell them stories about themselves. You will all learn new things by looking at the past with a different perspective.
Family connections
Looking through photographs may draw some friends and family to mind, people you adore but haven't seen in a long while. Try calling some of them. Summer is a great opportunity to reconnect with family. Kids love cousins, aunts and uncles and parents can enjoy reconnecting while the children entertain each other.
Free outings
Kids and parents both need exercise. Try a new hiking, walking or biking trail. Visit historic sites, museums or nature centers. Many of these places charge no admission. Pack a picnic lunch and go to a lake or reservoir.
Getting out in nature and away from home is one of the blessings of summer. Your children want and need this type of adventure. They invite you to create balance by leaving your adult world behind and enjoying yourself once in a while.