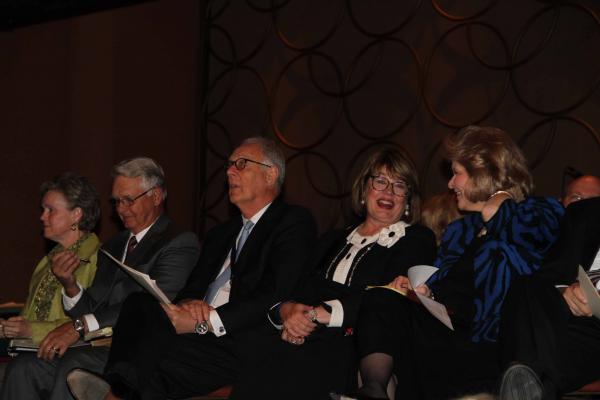 Throughout our lives, we experience many problems that we must solve on our own. Whether these difficulties occur at school, in our career or in our own households, we regularly put our critical thinking skills to the test.
We are constantly working and improving our critical thinking skills, but the basis for these skills begins while we are young. As a parent, it is important to help your children develop these skills for them to be successful and reach their highest potential. With a little effort, you can teach your children to be smart and precise when thinking through problems and scenarios.
Here are a few suggestions for helping your children develop critical thinking skills and pushing them toward finding answers to many problems on their own.
Read to your child
Reading to your child has numerous benefits. Stories open your child's imagination and are a wonderful tool to teach about chronological order of events, characters, morals and much more. As you read to your children, ask them questions about the story and the characters. The more you can engage your children into reading and answering your questions, the more they can develop their own critical thinking skills.
Encourage questions
It can be exhausting to answer a million daily questions from your inquisitive child. However, these questions show your child is thinking about the world around him. Taking the time to answer these questions and not push them aside can help your child continually keep their mind flowing. Additionally, when at work and school, they may find they are more successful than those who don't bother asking questions and finding answers on their own. When you are asked a million questions, it may be tiring, but in the long run it may be worth it.
Help your child research
If your child is thinking and asking those tough questions, teach them how to find answers on their own. Learning how to research thoroughly is a valuable skill that can develop critical thinking skills. It can create new questions, new thoughts and new ideas. There are also numerous resources you and your children can use to research. The Internet, books, even networking with individuals is a valuable way to find information.
Let your child be independent
If you want your child to think on his own, you can't do everything for him. Children must learn to be independent. If not, they will try to take the shortcut and lean on others to solve problems for them. You can help your children be independent by providing chores, pushing them to sit down and do their homework on their own, establishing rules and consequences when those rules are broken. By being an overbearing parent, you can damage the success of your child without even realizing it.
Critical thinking skills are crucial for individuals of all ages. If these skills are developed well, they can be the tools to help individuals achieve success in many areas of their lives.