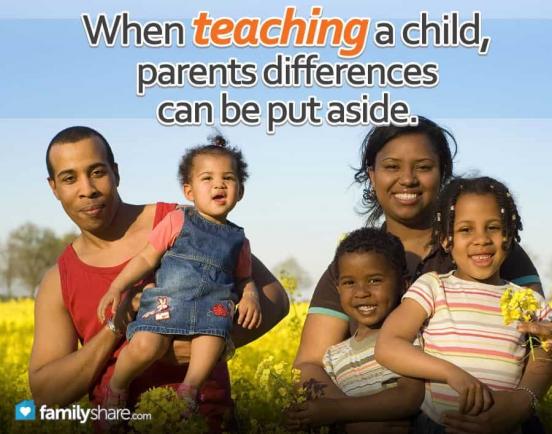 Statistics show that nearly half of couples in America will divorce. Many of these families have children who will be impacted by the choices made by their parents.
When you are facing divorce in your family there are three important things you can do to help your child navigate the path to a newly defined family.
Parents create a plan
Before discussing divorce with your children, create a plan between yourselves. Don't involve the children in adult discussions. Before telling your children, talk to each other and maybe involve a mediator. Create a plan and discuss how it will affect your children.
For instance, you should consider:
housing arrangements

custody

visitation
Knowing the details of these three important things when talking to your children will help to alleviate many of their concerns. Every child facing the possibility of divorce wants to know where everyone will sleep. If one parent is leaving, when will they get to see them? They will want to know how this will impact their day to day routine.
Provide a safe time and place for questions
Allow children to discuss their concerns and fears. When you allow children an open and safe environment to address their individual concerns, questions, and fears they can process the information in their own way.
Allow them to ask any questions.

Reassure them through your answers that they did nothing wrong.

Emphasize that there is nothing they could have done differently.

Make sure they understand that both parents love them and that will not change.
Consider each individual child
Every child is different and will experience the divorce differently. Consider their needs, their age, and their personality when dealing with the path through divorce. There is no one size fits all remedy to teaching your child about divorce and how it will affect them.
Older children may understand detailed conversations and explanations. A younger child simply needs to be reminded every day that they are loved and that they are not being abandoned by one or the other parent.
Many children will face fear not only of the divorce, but of the unknown. It is important to help them understand, step by step, how things will impact them. This does not mean that they need all of the court details or the divorce decree line by line. But they need to know what the new normal will be tomorrow and the day after and the day after.
Divorce is never an easy choice. When you have children it is even more complicated. The key to navigating the tough choices when you have children is to be as clear and as forthright as you can.
You must never involve them in disputes or arguments. You must work together, or with a counselor or moderator, to ensure that you create a plan that can be easily detailed for your child. If you take the time, create a plan, and are able to answer each question as honestly as possible; it is possible to help your child navigate the path to a new normal after divorce.