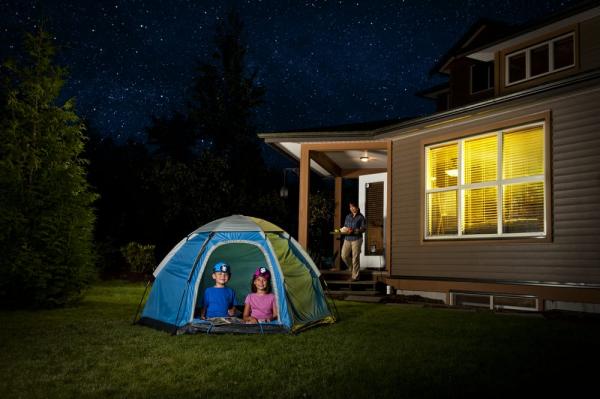 More and more families are choosing to plan "stay-cations" instead of piling into a car and travelling far distances for quality time. This has many benefits, but it can be daunting to know where to begin.
Here are some tips on how to plan a stay-cation your family will love the next time vacation comes around!
Tip 1:
Think about what things your family loves to do when they spend time together. This may be harder for some families than others, especially considering how large or small their hometowns are. Keep in mind the ages of your kids, so that certain ones don't feel left out of the fun.
Tip 2:
Find out what activities are in the immediate range of your hometown. (If you can't find anything, then look a little broader.) A stay-cation doesn't have to be expensive, but it should be fun. There are many ways to have fun without spending money!
Tip 3:
Assign each family member a day to make breakfast-in-bed for the whole family. If you have younger children, you could let them still participate by buttering toast, pouring cereal, etc.
For lunch, go on a nearby hike or walk in a park to have a simple picnic. You could simply take peanut butter and jelly sandwiches, and chips; it doesn't have to be fancy.
For dinner, if you want to try something new, look online for a recipe you haven't tried before, or something you know your kids or spouse love. Ask the whole family to participate by reading the recipe, getting out the utensils, setting the table, etc.
Tip 4:
In between meals, fill your day with many things! If you want to stay around the house, try getting out your old journals and yearbooks from high school to let your children know what school looked like in your years. You know all those boxes of photographs you kept through the years of your family growing up? Don't be afraid to pull those out. It will be tons of fun reminiscing on good times! That may be one of the best things to do first; it may spark some ideas for something you'd like to do again during your stay-cation.
Tip 5:
If you want to keep it on a tight budget, check the local dollar theaters to see what movies are playing. You could even buy a tie-dye kit and some plain white T-shirts, shoes, hats, or capes from a craft or thrift store to have a fun crafty experience. Try camping in the backyard, and cooking hot dogs and s'mores on the grill.
Are there any aquariums, museums, or water parks nearby? Check online to see if there are any great deals going on!
Overall, this experience is going to be what you make it. Take as many pictures as possible, and give everyone a turn. If you have a video camera, try interviewing each family member asking what their thoughts were of the things you did, what they loved, or didn't love. You could even let them pretend to be anchors, no matter what you end up doing; it all comes down to who you're doing it with. Most important of all, when doing something your children want to do, don't bash it, or act uninterested because it will hurt their feelings, and they wouldn't be anywhere as willing to do the rest of the activities planned.