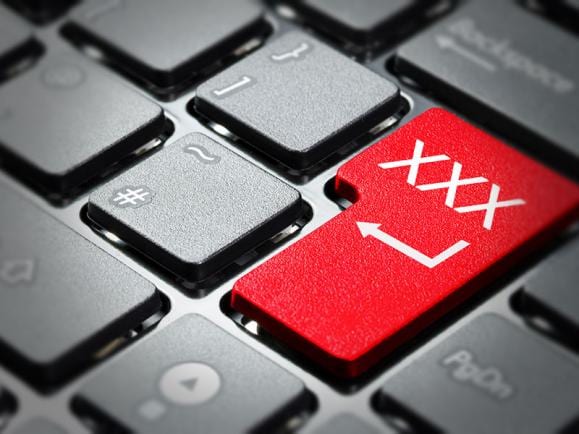 I was among the 95 percent of American teenagers who was exposed to hardcore pornography before my 18th birthday. Those early exposures to porn put me on a pathway of brokenness and shame and it took years before I was finally able to completely break free. Now, in my books, blogs and speaking, part of my core message focuses on the dangers of porn because I know from experience the insidious impacts it can have.
My wife Ashley and I have tried to be intentional about protecting our kids from porn and creating healthy boundaries with technology, but it's difficult to do because my kids are already better with technology than I am. Their generation has been dubbed "Digital Natives" which means technology is like a native language with them. They were born with access to smart phones. They're learning how to code in middle school. They have the world's knowledge literally at their fingertips, and they are already shaping the world's future through their technological prowess.
For all the good technology has brought into our kids' world, it has also opened them up to some terrible images and on-demand access to pornography. As we teach our kids about healthy relationships and porn and sex, we also need to talk to them about the good use and the misuse of technology. We can neither demonize nor deify technology. We must teach our boys responsible principles to help them navigate the opportunities and potential pitfalls related to the incredible tech they hold in their hands. If we're going to protect our kids from porn, we need to train our kids to properly use the technological tools that can give on-demand access to porn.
The reminders of porn's ubiquitous presence are everywhere. I was sitting in church yesterday listening to our pastor preach a powerful message on the adventure of faith God has in store for every Believer. I have a self-diagnosed case of adult ADHD, so sometimes my thoughts and my eyes wander around the sanctuary during even the most compelling of sermons. On this particular Sunday, my eyes landed on a sight I couldn't believe I was actually seeing. It was shocking.
Sitting two rows in front of me was an adolescent boy who appeared to be around fourteen-years-old. He was holding up his smart phone at an angle where I could see it clearly. There was no one sitting in the row directly in front of me, so at the unique angle of my line of sight, I may have been the only other person in the auditorium who could see his screen.
At first glance, I just saw cartoon images. They were female characters from a cartoon my kids watch often. I rolled my eyes in frustration at the ubiquitous plight of kids on screens at inappropriate times. As I looked again to his screen, my frustration turned to horror. His web searches had at first glance seemed harmlessly sophomoric but they were actually pornographic.
This boy who was seated right next to his parents was brazenly searching the web for cartoon porn. I honestly didn't even know this was a real "thing." Some additional research into this topic later revealed some unbelievable global trends. With the worldwide screen addiction epidemic, many men and adolescents are becoming addicted to pornography in many different forms including this kid's apparent cartoon porn fetish.
This boy at church was cavalierly treading down a dark and dead-end path. Without trying to gawk or cause a scene, I leaned in slightly trying to make out the images I was seeing. There was no mistake. These female characters from a popular cartoon series had been turned into animated porn stars. His parents were sitting right next to him, but had apparently conditioned themselves to giving him "privacy" on his devices which is both naïve and tragic.
I was sitting too far away to intervene without making a disruptive scene in the middle of church. I sat feeling helpless while a bombardment of thoughts and emotions swirled in my mind. I was frustrated by the pervasiveness of porn at our kids' fingertips. I was terrified by the damaging messages our kids are seeing and hearing everyday. I was more motivated than ever to have these important conversations with my own sons and help other parents do the same.
If you'll help your kids gets these life choices right, you'll be equipping them for a lifetime of success and health in their relationships.