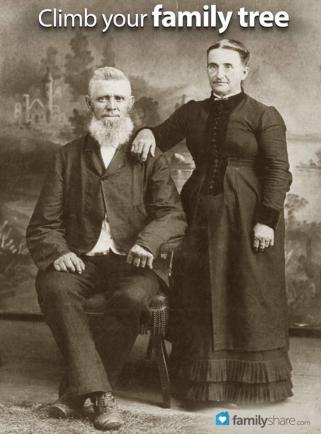 There are few things as rewarding as discovering your roots and your connection to history. It helps to discover who you are and how you came to be. There are few greater gifts you can give to your children than a clear sense of their place in the world.
If you'd like to get started on your family history, here are some tips to help you:
Start talking to your oldest relatives
Before you risk losing access to your parents and grandparents, talk to them. Make this your top priority. You never know when you won't be able to call your grandmother to ask her about her grandparents - your great, great grandparents. She can tell you, firsthand, about people who matter to you who were likely born well over 100 years ago. Start gathering stories, photos and facts before they are lost forever.
FamilySearch is owned and operated by the Church of Jesus Christ of Latter-day Saints. This service is free of charge, and there may be no more complete online record of the world's genealogy. On the home page, you can enter the name of your parent or grandparent to search their family history. You may find your lineage already gathered going back for generations. If not, you can begin entering the information you find from your older relatives.
Ancestry provides fee-based resources for searching your family history. You can do a few things for free, but you'll soon be tempted to pay for features that are missing, like access to images of original census records, immigration documents and newspaper stories.
Build a family tree
During my lifetime, we've seen family history research move from paper, to microfilm to computers, and now the cloud. Building out your family history using an online tool provided by FamilySearch or Ancestry will allow you the comfort of knowing that not only you, but every other member of your family can have access to the information you organize - forever.
Gather photos
I want to emphasize the gathering of photos because nothing personifies a person more than a photo. I treasure photos of my great grandfather and his father with their horse-drawn dental practice and of my wife's great, great grandfather in his blacksmith shop. These people come alive in our memories, in part, because of the photos.
Connect with extended family
It is likely that among your nearly infinite distant relatives there are others who are working on their genealogy as well. Find them. Share what you find with them. Get from them what they have, too.
As you work to learn more about your family history, you will learn more about yourself. You will feel a connection not only to your place in history, but also a connection to your ancestors personally. As you learn more about them, they are reanimated and you find yourself caring about them - though you've never met them - in much the same way you care about your living relatives. The joy of family history can start for you today.