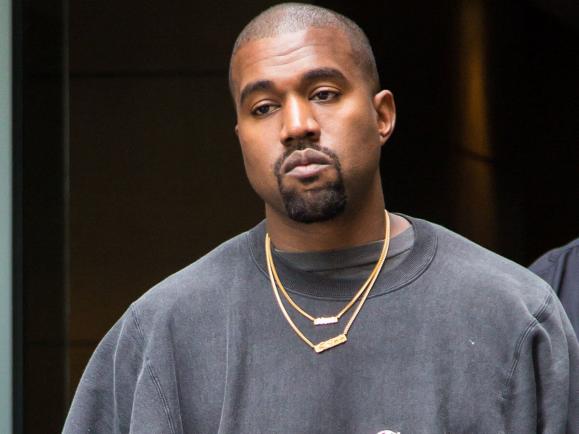 Kanye West, who has now changed his name to "Ye," was on "Good Morning America" last week and discussed his relationship with ex-wife Kim Kardashian and the "stress" he has caused her. "This is the mother of my children, and I apologize for any stress that I have caused, even in my frustration because God calls me to be stronger. But also, ain't nobody else needs to be causing no stress either. I need this person to be least stressed and at best sound mind and as calm as possible to be able to raise those children," he said. Kardashian and West have had a very tense relationship since their marriage began to disintegrate, including West harassing Kardashian's now ex-boyfriend, Pete Davidson.
West compared his issues with Kardashian to his creative issues with clothing brand companies like the Gap. In terminating his partnership with the Gap, West stated his frustration with not having a voice. "Sometimes I would talk to the guys, the leaders, and it would be like I was on mute or something," he said. That same sense of voicelessness seems to have been a major source of frustration in Kardashian and West's relationship. Although he does admit to having a voice in coparenting his and Kardashian's four children, he stated it had been a difficult right to obtain. "I do have a voice but I had to fight for it," he said. "That hurts you when you have to like, scream about what your kids are wearing." In comparing his fashion industry and relationship trouble, he said, "It's those little nuances where there is a parallel in what was happening at Gap, what was happening at Adidas and what was happening at my home," he said. "It was all kind of a disregard for the voice of something that I co-created. I co-created the children. I co-created the product at Adidas. I co-created the product at Gap. It's a parallel and the parallel does touch on discrimination."
West did not describe the type of discrimination he felt in his marriage, but in a now deleted Instagram post he previously shared a text conversation between him and Kardashian arguing about what schools their children should attend. "We need to talk in person. You don't have a say so of where my kids go to school. Why you get a say? Cause you half white," he wrote in a text message to his ex-wife. He has also called Kardashian's mother, Kris Jenner, a white supremacist.
Hopefully West's more reconciliatory voice during the interview will be the start of a calmer relationship between he and Kardashian. Upon hearing of Queen Elizabeth II's death at the beginning of September, West wrote on his Instagram, "Life is precious. Releasing all grudges today. Leaning into the light." He also faced some criticism when he tried to empathize with the British people when he wrote on his Instagram, "LONDON I KNOW HOW YOU FEEL I LOST MY QUEEN TOO." He also recently revealed a pornography addiction and blamed it for breaking up his marriage. Kardashian, too, has tried to keep their relationship civil for their children, telling Insider, "No matter what we're going through, I always want my kids to be around their dad as much as possible, just to have their mornings with dad and get dropped off at school."