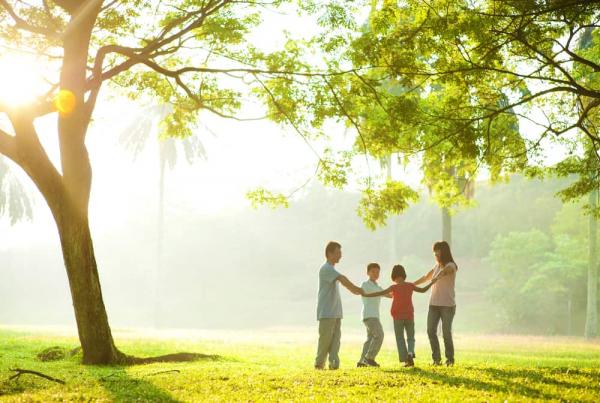 Did you know that several Asian countries celebrate Children's Day on May 5? Universal Children's Day is November 20, but it isn't a widely recognized holiday. One year, after celebrating Mother's and Father's Day in our home, my children asked, "When is it Kids' Day?" I laughed and replied, "Um, I think every day is Kids' Day." After further consideration, I decided that once a year we could have a Kids' Day. Here are some ideas to turn an ordinary day into an extraordinary celebration of childhood.
Food
What holiday is complete without special foods? For Kids' Day, I had my children choose our meals. Yes, we had hot dogs with Cheetos for lunch and macaroni and cheese for dinner, but I managed to sneak in a few kid-approved vegetables too. For breakfast, I made sunshine pancakes and smoothies, which are always a hit. Other edible options include finger foods, recipes to make together, a "favorites" dinner, or assigning each child one meal. Have some yummy (and maybe forbidden) snacks on hand to serve throughout the day as well. It is only one day out of the year!
Activities
The list of possible activities for Kids' Day could be exhaustive. My best advice is to go to your kids for ideas. Have each child choose one activity he or she would like to do during the day. Park trips, bike rides, game night, swimming, going to a movie, camping out in the backyard, and having a Nerf gun war were all things my children suggested. We picked several we thought we could accomplish during the day and made a list. As we completed activities, we checked them off. To get in the spirit of being a kid, you could do things like roll down a hill, swing high at the park, look at the clouds, play jump rope or color with crayons.
Involvement
Parental involvement is key to celebrating Kids' Day. If your children are anything like mine, they crave time with their parents. Clear your schedule and make Kids' Day a time to engage with your children and enjoy being together. Leaving your phone at home or in the car will help you to disconnect with the outside world and connect with your kids. My kids did want to have friends over as part of their day, so we scheduled a play date for a few hours. Instead of using that time to check out, try to be engaged in activities and facilitate play. Even though I give of myself to my kids every day, it feels special to honor them and be present throughout an entire day.
Gifts
Of course my kids wanted to know if there would be any gifts on Kids' Day. In other countries, children are given money and small tokens on Children's Day. In our family we rarely give gifts outside of birthdays and Christmas, but I decided we could do a little something for Kids' Day. We went to a nearby store and each child got $5 to spend on whatever they wanted. The next time we celebrate Kids' Day (the date changes yearly), I want to write each of my children a personal letter as a gift. Small photo albums would also be appropriate and fun.
My family's first Kids' Day was celebrated late in the summer when we were all bored with each other. It ended up changing our mood for several weeks, helping us enjoy the last few days of summer as we prepared for a new school year. If you're looking for a way to connect with your children and show them you aren't as old as they think you are, plan a Kids' Day celebration. With a little preparation and a lot of enthusiasm you're sure to have a successful family holiday.