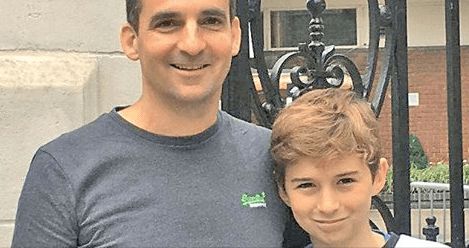 Nick Herbert thought he had solved a communication problem with his son when he bought him a cell phone, but he soon discovered he was very wrong.
"What I thought was a solution turned into a different problem. Because the phone was 'smart', he could play games and watch videos on it. So invariably he keeps his phone on silent so I wouldn't know. As such when I try and contact him he rarely answers, either because he doesn't hear the phone, or because (and I've finally had to admit this to myself) he may be embarrassed to speak to his Dad in front of his friends," Herbert wrote.
And that annoyance led Herbert to a great creation
It's called ReplyASAP, and it basically makes it so Herbert knows when his son sees his message, and makes his son respond before returning to his gaming or ignoring.
Here's how it works: you choose when to send a message as an ASAP, and even if your phone is on silent it will make a noise to let your child know it's really important. It continues to make a noise unless you click "snooze for 3 minutes" or "cancel." If the receiver clicks either of those, the sender receives a notification. The message then shows the sender if it's still pending delivery or been read.
"I spoke to Ben and showed him the designs and thinking behind the app and he likes the idea because he will know that if he gets one of these messages then he will always hear it and will know its important," Herbert wrote. "He will also have the ability to send me these messages - so there is a mutual understanding that using ReplyASAP is only for important things and not because he needs new batteries for his Xbox controller."
And although originally intended for his son, Herbert says it's helpful for adults who are not parents as well.
"When speaking to my friends they could all see other 'grown up' uses for the app because the majority of them kept their phones on silent most of the time too," he wrote. "Their suggestions ranged from changing your order when your friend is getting the drinks in at the bar, to finding your phone when you've misplaced it at home, to work situations when you need to get hold of work colleagues quickly."
You can find Herbert's app here.