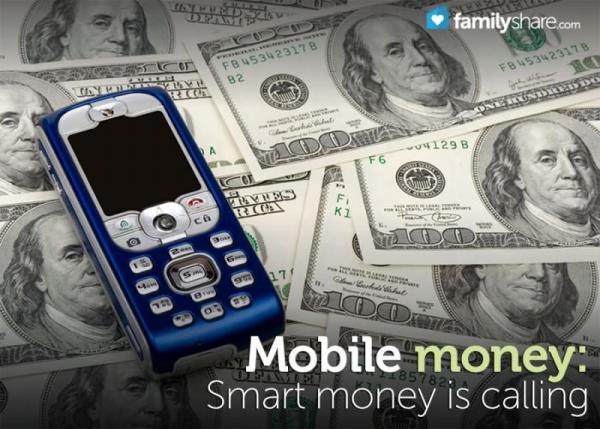 Most of us are used to cutting coupons to make our money stretch a little bit further. But now we can use our cell phones in addition to our scissors. Yep, there's an app for that. Your kids are already well-versed in apps, but you can introduce them to some that will help them save money and stretch their allowance.
"Smartphone use is on the rise and more consumers are expecting instant access to everyday shopping needs," said Cailyn Aanonson, spokeswoman for Coupon Sherpa. She continues, "It only makes sense, as it's instant, accessible and doesn't require printing out a coupon from home beforehand. Thus, you can decide what coupons to use as you shop rather than before you leave home."
Mobile apps are terrific because they can let shoppers load grocery coupons to their existing store loyalty card via their iPhone devices. The coupons and the app are free.
Consumers can input their ZIP code, using the app, to see what offers are available locally. Then, shoppers can select the coupons, which are automatically added to their grocery store loyalty card to use during checkout. More and more retailers, restaurants, and grocery stores are using mobile money to draw in customers.
"Aside from already offering scannable and exclusive coupons for restaurants and retailers, the Coupon Sherpa app has now expanded into offering grocery coupons," Aanonson said. Consumers can also email coupons to friends and family and create their own favorites list of stores.
While you're out and about, you might see QR codes posted that advertise a special you can use right there in the store or restaurant. You'll need a smart phone that has a QR code reader. But what is a QR code, you ask? You've probably seen them around but may not have known what they are. They're kind of the new version of the old bar code. They're little squares that have strange black and white designs inside and include a lot more information on a retailer or product than could fit on those old bar codes. With the right cell phone program, you'll be able to download all of that data right to your phone.
You can download QR code readers on your desktop or cell phone by finding them at any of these websites:
www.mobile-barcodes.com/qr-code-software/
www.beetagg.com/en/download-qr-reader/
itunes.apple.com/us/app/qr-reader-for-iphone/id368494609?mt=8
mac.softpedia.com/get/Business/QRreader.shtml
You can also create your own QR code. Another terrific cell phone coupon siteto check out is where merchants add their deals to the site and shoppers simply load the geo-targeted coupons on their phones. Apps are available for free on the iPhone App Store.
Your college students can often save money on food on campus, so encourage them to find out if a food service app exists for their university. Customers who love shopping at Target will be happy to learn that they can get exclusive offers up to five times a month on your Web-enabled cell phone via text message when you sign up for their program. Purchase with your Target credit card to save an additional 5 percent.
If you've discovered Four Square, then you know that you can become a "Mayor" of a particular restaurant or retailer and receive their special offers, simply by checking into their location on your cell phone every time you shop. You can also earn badges and see where your friends are hanging out. It's kind of silly but worth checking out if you're a frequent customer of a certain vendor.
Retailers and restaurants reward you when you accomplish certain tasks, such as taking a picture of yourself and uploading it to their Facebook or Google Places page. Sign up online to see which places near you are offering deals.
Remember, all of these mobile money programs remind consumers "message and data rates may apply," so be sure you and your kids know what your mobile plan includes or charges to receive such messages. Mobile marketing is HUGE these days and getting bigger as merchants are learning more about it. They know that while most people spend a certain number of hours sitting in front of their computers and email, a much larger portion of those people have their cell phones with them all day and night! Teach your kids how to use their cell phones wisely as well as their money.