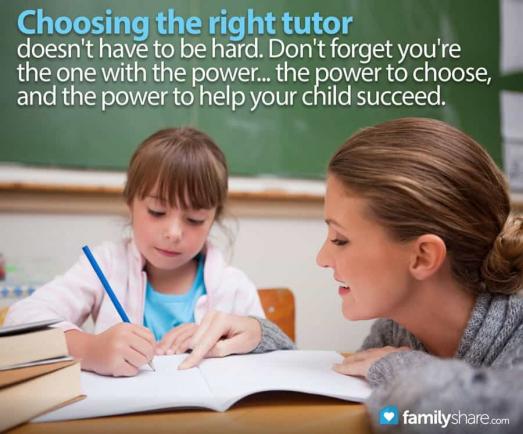 Sometimes, your kids are going to need some academic help. You want to help, but let's face it, it's been a long time since you did fifth-grade math. You may need to hire a tutor. You might picture yourself placing an ad in the newspaper and interviewing a long line of sour-faced candidates, like the scene from Mary Poppins. Thanks to modern technology, there are easier ways to find an ideal tutor for your child.
Search the Web
 Simply type, "Find a tutor," into a Web search and you will discover several websites that make finding a tutor quick and painless. You can search by location, price, subject and student ratings. Many offer a free first session. With some tutoring companies, you pay the service rather than the tutor, so money is handled easily with online payments.
These services will help in narrowing the field. However, it's up to you to make the final choice of a tutor that will best serve your needs. Here are a few things to keep in mind:
Remember that you are the employer
You are hiring the tutor to perform a service, and you have the right to dictate how that is to be done to a certain extent. The tutor will have ideas about what's best from their prior experience, but ultimately, you are in charge.
Provide a safe environment
Be sure to plan a tutoring time when others will be home. If necessary, plan to meet at a public library to keep things safe for your child.
Get a reference
Good credentials are important, but excellent references are even better. Satisfied customers are a sign of favorable results.
Match personality types
A proper fit depends largely on personality. Don't be afraid to make a change based on how well the tutor and student communicate and get along. It's okay if the first tutor you try doesn't end up being the one you ultimately choose.
Get progress reports
Ask for a way to determine if progress is being made. You may want the tutor to give you reports once a week or once a month. Work out a plan before you start that will let you know what the tutor will be working on and what goals will be met.
Ask around
Sometimes, the recommendation of a fellow parent is the best way to find a tutor. The classroom teacher can also be a resource in locating the right person. Older students are often an excellent consideration. There may be a trade-off in experience, but your child may do quite well with a younger tutor and there will usually be a price advantage.
Choosing the right tutor doesn't have to be hard! Don't forget you're the one with the power ... the power to choose, and the power to help your child succeed.