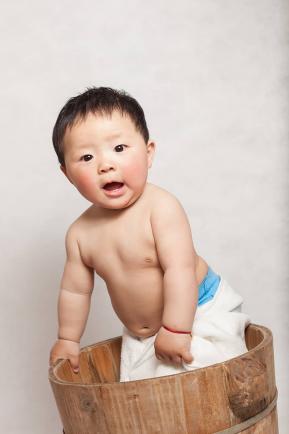 Wouldn't it be lovely if when your 2-year-old had her first tantrum, a real nuclear meltdown, you could just lift up her little sleeve and press the "help" button? Or, wouldn't it be great if you could just look inside your teen's ear for a little reset button, or push control, alt, delete? Maybe there is an app for that?
Every parent has moments when she doesn't know what to do. No one knows your child better than you do. You are your child's first and best teacher. You know what helps him sleep and what food he will spit out on the table.
I believe being a good parent is knowing when to ask for help and when to investigate better ways to parent. I have been a parent educator and early childhood teacher. I knew exactly what I was doing until my children started to shave. Then, it was time for me to sign up for expert advice through parent education. Although, there is a part of me that wants to treat my teens like vending machines - kick them to see if something of value comes out - a parenting class makes much more sense.
There are many ways to get parent education. Whatever you choose, it needs to be interesting to you and apply to your unique needs. I like to think of gaining a parent education as gaining game cheats and pages for your own personal parenting manual.
Parent education doesn't have to be costly and sometimes you can become a wiser parent without ever leaving your home. You're doing it now, by reading articles on Familyshare.com. Each time you read something about parenting that is new or interesting, you are taking that idea and adding it to your parenting manual.
You can learn more about being a better parent by
Reading parenting articles online.

Watching videos.

Signing up for classes in your community.

Finding parent educators who will work with you in your own home.

Reading books about parenting.

Forming kids play groups and parent support groups with parents who have skills you admire.
If you are married I believe it is important to be on the same page. Children will divide and conquer if one of you makes the rules and the other fails to enforce them. Whenever possible attend parent education classes together. If you can't attend classes together, then make a date to share the information you learn and decide what tips and tricks you will use in your home. For example, if you decide to use time out and your spouse won't, you will be sending a mixed message and your new knowledge will not be useful.
Effective parenting programs do the following
Involve both parents or all adults in the home.

Build on family strengths and work with your individual family values.

Use interactive techniques. For example, they include a family meal so you can practice sitting at the dinner table together, or they include a movie that demonstrates a technique they are teaching or games that involve the entire family.

Are evidence based, researched or proven to be effective.
Locations that provide free or low-cost parent education include
Your local schools and Head Start programs.

Community centers including parks and recreation programs.

Church social service programs.

Family or friends that you feel are good parents and are willing to share their wisdom.

Child care programs and not for profit day care centers.
Parent Education that has been listed by Child Welfare as being effective includes
Many other options are available. Ask local facilitators about the effectiveness of their programs.
When choosing a parenting class or book consider the following
Is it evidenced based or have you seen people use it and benefit from it?

Will it match your values and beliefs?

Will it involve the whole family? Are both parents and children involved?

Does it teach something that makes sense to you and are you willing to give it a try?

Will it give you opportunities to practice, get feedback and extra instruction?
You can work on becoming a better parent at home by
Visiting parenting websites.

Asking local educators about their favorite books and authors. The Explosive Child a book by Ross W. Greene is an excellent parenting book that gives step-by-step directions.

Watching parenting videos on YouTube like this sample from 123 Magic.

Connecting with teachers, other parents or friends who you have observed doing a good job. Ask for help or arrange play dates and mothers lunches. Get together and learn what works and maybe find out that you know something you can teach others.
Remember there is no one right way to learn to be good parents. Each class, book and teacher will have different ideas. You will know what works for your child. Take a little from one class and a little from another book. Gather information, tips and tricks on parenting from classes, books, videos and friends. Put them all together for your child's personal owner's manual.