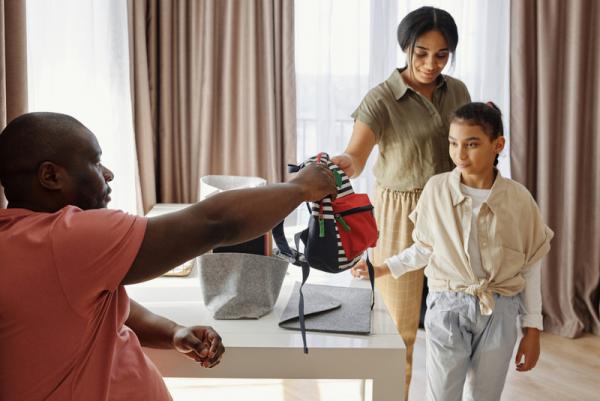 This year is going to look a lot differently for students returning to school.
As many states continue to working diligently to minimize the spread of COVID-19, many school systems have rolled out their plans for online learning. Thirteen of the biggest government school districts in the country are opting for online-only education this fall. States like Hawaii and New York City public schools have proposed a hybrid model.
Because of the climate of the current pandemic, school districts have been left with little time to develop online learning programs, and parents have paid close attention to it. There are also the factors of the availability of online devices and internet access within homes, how assignments will be received, and how the students will be held accountable for their work (considering mandates for standardized testing has been waived). Parents also worry about the individual needs of their child, especially when it comes to differences in learning styles that aren't being recognized.
This has stirred mixed emotions for parents across the states. While many parents understood that the online approach might have been the best at the start of the pandemic, they are hesitant to commit to a long-term online learning program because the instruction their children received seemed to be less effective in their overall education.
A series of surveys collected from teachers found that only 60 percent of their students regularly engaged in distance learning, and engagement gradually declined over the semester. Information collected from teenagers in late March found that most had been in contact with their teachers less than daily, some noting that their communication was less than once a week. With the start of the new school year only a couple of weeks away, many parents are taking the reins on their children's learning environment and have been open to exploring other educational alternatives.
The reinvention of education was widely criticized in the past, but the pandemic has re-introduced the idea, and many parents are on board. According to some polling done by the Reason Foundation's Corey A. DeAngelis, 23 percent of families who had children attending public schools say they plan to send their children to another type of school once the circumstances of the pandemic let up. Fifteen percent of respondents also said that they would be homeschooling their children after schools reopen. Even the families who don't necessarily have the time or resources to educate their children on their own are joining together to create community learning avenues that share costs, expertise, and responsibilities.
So what are some of these DIY approaches to education parents are exploring?
Micro Schools
Micro schools are a relatively new approach to learning that offers an array of new options for parents, teachers, and students. The idea behind micro schools is reinventing the one-room schoolhouse idea but providing a highly personalized education for each child. Micro schools are relatively small schools, from 10 to a few dozen students, but no more than 150. Classrooms are multi-age, and students may attend school for a few days each week, or five days each week. Because they are smaller schools, they have the advantage of being able to identify challenges and implement new ideas according to student needs. Micro schools are typically cheaper, as opposed to traditional private schools, and have the potential to significantly impact student success through individualized education.
Learning Pods
Learning Pods are small gatherings of children, typically close in age, who receive educational instruction from a teacher within a family's home. Like Micro Schools, learning pods focus on small classroom settings, innovative teaching models with personalized learning and holistic curriculum's. Learning Pods also allow parents to be hands-on in their child's education by being able to collaborate with the other parents of the group to lead sessions and teach skill sets related to the curriculum.
Homeschooling
Many parents choose homeschooling as the safest and best option for their families this school year. Homeschooling allows for all educational instruction to be done within the family home by the parent. The flexibility homeschooling allows makes it easier to cater to a child's specific learning needs as well as their mental, emotional, behavioral, and physical health. Homeschooling gives parents control of customizing their child's education, and they can choose their curriculum and resources. Homeschooling also creates efficient and effective learning by offering different homeschooling styles and approaches. There are many homeschooling resources to help with homeschooling, and parents don't need to have an education degree to home-school their children.
These are just a couple of the many alternatives parents are exploring for this school year. Overall, parents want to create the healthiest learning environment possible for their children, without them missing out on the unique aspects of school like socializing with other kids.
"Kids need a safe space to feel comfortable learning, and what was being described to me by the school is not good enough for my kids," said Campbell, 29, who lives just outside Boise, Idaho. "They need to be able to focus on learning and not worry about what they can and can't touch, staying apart and not being able to play with their best friend," Haley Campbell, a mother of two school-aged kids, told NBC News.
"I know they are doing their best, but I can't rely on the school anymore. I need to be in control and have the ball in my court," she said. "No one has parented during this, so I just have to be flexible and adaptable," she said. "It's hard, because you are responsible for these little lives, but I feel like I'm doing the right things for my kids."
The decision isn't easy, whether it's exploring new schooling options or stick to what's being offered by school districts. Of course, all options may come with their own set of challenges, but now more than ever, parents should feel empowered to do what they feel is best for their children.