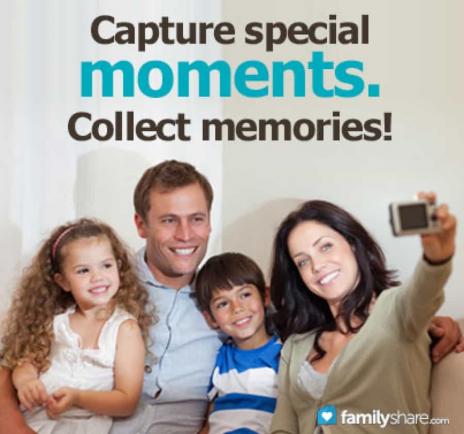 How will your children remember you or your family?
Preserving family memories is something that is pretty common these days. At first you may think that it is hard to do such a thing, but in reality it is not. Believe it or not, it is pretty simple to keep a nice family history record with the amount of technology these days, while also having fun. You can also involve the kids with the process.
A few easy things that you can do to help you start making your family memories last forever are the following:
Taking pictures

Taking video

Writing down a relative's story
Taking Pictures
You don't have to be a professional photographer to have those priceless moments stored digitally.
You can start off with taking a simple camera to a family reunion, birthday party or even just a day out in the park. Capture those special moments with those people that you cherish the most, like grandma holding her grandchild. Take as many pictures as possible. Go through old pictures you have, ask your parents for older pictures of them when they were little and scan them to your computer to make it into a digital file. Those pictures won't last forever, so it is probably better to scan them as soon as possible.
Taking Video
Now if you are a little more on the adventurous side, besides taking pictures at a family function, you can also take some video. Video of a family member that has passed away or that lives long distance can help with creating those cherished memories that will definitely last for a lifetime. Using a simple flip phone camera, or a professional one can do the job perfectly.
Writing down a relative's story
Key to having those precious family moments stick around for the future generations is actually writing down valuable information from an elderly relative. For example, my great-grandmother is still alive. Each time I see her, I try to make it a habit to conduct a small interview. That small interview held each and every time has definitely helped with family history and saving her family memories for future generations. You can apply the video camera to this and record the interview to preserve the accurate facts as your relative tells them. Another approach can be having your relative personally write down their stories.
Taking pictures, video and writing their stories are key to make these memories last. It is never too late to start, so start today. Go out and make it happen.