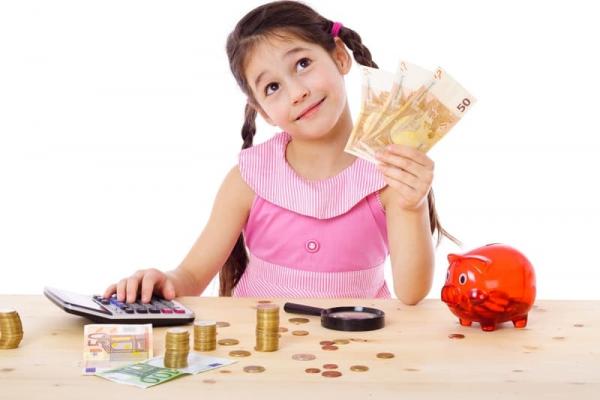 The top reasons why most people want more money include the following:
To get out of debt.

To save for retirement.

To have some savings for emergencies.

To quit a job they hate and make money doing what they love.

To reduce the risk of living paycheck to paycheck.

To reduce the risk of relying on only one source of income should it fail.

To begin a new business and work for themselves, possibly creating jobs for others, as well.

To help other people.
Did you notice something interesting about those goals? None of them require millions of dollars. Most people would be able to achieve those goals with only a few hundred dollars a month extra. That's doable! Sit down with your family to discuss how much money you need to earn, and which of the following ideas will work for you. First, here are some tips on how to save money on any income.
Sell an eBook
Making a Kindle MOBI from a Word document takes only five minutes. An eBook goes live on Kindle in just 12 hours. Did you know that more eBooks are sold on Amazon than hard copies nowadays? You don't have to write the Great American novel. In fact, non-fiction "how to" eBooks sell the best. First, think about what skills your family has and what you know. We all have some kind of talent or knowledge that others don't. Write about it and people will buy it.
Sell your stuff
Have a garage sale, donate your junk to Goodwill for the tax deduction, or sell it on Craig's List, Amazon, eBay, or even at a pawn shop for some fast cash. You know you have way too much stuff anyway. You better start selling those DVDs and CDs before they're as worthless as cassette tapes and 8-track tapes.
Look around your neighborhood to see what people need
Offer to mow lawns, house sit, walk dogs, wash windows, babysit, do social networking for small businesses, or even build websites for local companies. People like to do business with people who live nearby and take initiative. Some great websites where you can find side jobs while keeping your main job are: www.sidejobconnections.com and www.sidejoblist.com.
Tutor what you know
Call your local high school, middle school and elementary school to be put on the tutor list. You can also find local tutoring gigs at www.wyzant.com, www.domesticsale.com, www.backpage.com, www.tutorz.com, www.tutormatch.com, www.tutornation.com, and on Craig's List. It's a flexible side job because you can accept as few, or as many, assignments as you want.
Start a car wash and detailing service
Kids love to wash cars. Part of your service could include going to their home or office, so it makes it easy for them to schedule you. Offer to wash their dog while you're at it.
Do grunge jobs
Your family could earn money before and after the holidays by hanging Christmas lights on people's homes. Most people would gladly pay others to clean their gutters or chimney. If you own a truck, offer to move people or haul their junk around. See if anyone needs a room or house painted. A lot of banks have large inventories of homes that have been foreclosed and are in need of cleaning or repair; call some banks and see how you can help get their houses ready to sell on the market again. Kids can help with all kinds of odd jobs as a family project.
Run errands for busy professionals
Contact realtors to see if they need help passing out their flyers or posting "Open House" signs along certain roads. Call busy companies to see if they need help delivering time-sensitive documents. Find out if a nearby school needs indoor or outdoor help. Offer to do data entry from home or outbound appointment setting.
Collect aluminum cans and glass bottles to take to your local recycling center, which will pay you cash on the spot. You may feel like a "bag lady" but hey, it's QUICK CASH. You could ask your neighbors to save recyclables for you rather than leave them out for the garbage company to cash in.
Work where you live
. If you live in an apartment, ask your manager what odd jobs your family could help with on the property to earn some extra money.
Rent out a room in your house, or find a roommate to help share housing expenses
Get paid for your ideas
Your kids are probably very creative. TV networks are always looking for new ideas for game shows or reality TV shows at www.talpacreative.com. You can get paid to help companies find clever domain names for their websites at www.pickydomains.com. If you can come up with a great name for a new product, go to www.sitepoint.com and help them with their "name my thingy" projects. Submit your ideas at www.quirky.com and if the community there likes it, you can get funded for a new project of your own.
Make your dream happen
If you've always wanted to start a small business or bring a product to market, getting funding is easier than ever. Crowdfunding is a dream come true for young businesses that don't have much money to get going. Groups of people gather funds to help new start-ups get a break. A popular one right now is www.kickstarter.com. Bootstrapping refers to growing a business organically with little initial investment. A good business needs:
A good idea. It doesn't have to be perfect, and it doesn't even need to be original. It just needs to be better and/or different from what else is already out there.

Execution. The best idea is worthless if you don't act on it.

Branding. Come up with a simple slogan and image that will make you memorable.

Customers. If your business is online, then you need traffic.

Conversions. Getting traffic to your site is worthless if no one is buying anything.
Think outside the box
The ideas listed above just barely scratched the surface. For more ideas on how to get quick cash go to, www.Smartpassiveincome.com and www.passivepanda.com.
The most effective helping hands are the ones at the ends of your own arms! Recruit the help of your family and you're one step closer to healthy family finances.