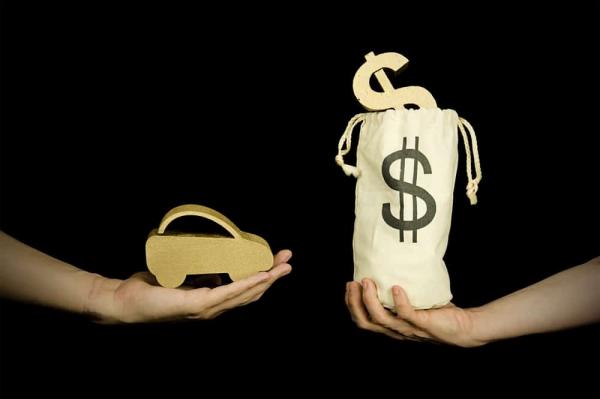 Ah, the family car. It's filled with epic road trip memories, fast-food containers, and the family you love. Teaching children to care for it will help stretch your driving dollars and prepare them for when they purchase their own someday.
Car Maintenance
Routine maintenance will extend the life of your car, help it operate more safely and efficiently and preserve its appearance and value when it comes time to trade it in. Taking your car to a dealership for routine maintenance and a detail shop for cosmetic and restorative work is convenient, but can be expensive. Dealerships, in order to bolster departments which are not profitable, may increase prices to their service customers. Take your car to an automotive repair shop for less expensive routine service. Make sure any work done will not void your warranty.
Here are some helpful car care tips you can share with your children to help you stretch your driving dollars:
Especially for cars with fuel injection, buying poor quality gas can cause carbon buildup and loss of performance.

Keeping your tires inflated at the right pressure prolongs the life of your tires, gets better gas mileage, and provides optimum control and traction.

A walk-around inspection of your car daily can help you detect low tire pressure, rust spots, and other signs of wear that, if treated early, can avert larger problems down the road.

Sodium bicarbonate, or baking soda, can be mixed with water to remove tar, bug juice, tree sap, bird droppings, and other organic material that can etch into the car's paint. Commercial products can cost between $10 and $40 per container.

For stains on the interior surfaces of your car, try a solution of vinegar and water applied with a tooth brush. Commercial spray cleaners cost about $7 a can.

Periodically, your car will need a "tune up" which may cost up to $50 at a local garage and more at a dealership. With a little know-how you can do this yourself. To explore the world of automobile repair and maintenance, buy a Chilton's Total Car Care Repair Manual for your particular year and model of car. It is a comprehensive maintenance and repair reference for your car containing step-by-step instructions on most of the maintenance procedures done by dealerships and repair shops.

To get a cheap oil change, call your favorite shop and ask when the next special on oil changes will occur. Many companies now offer loyalty cards to entice you to only use them. Google the store's name with the word "coupon" or "discount" and you're sure to find coupons online before you drive up to the bay. Even cheaper? Learn how to change your own oil. Or, you can get a free oil change by doing a mystery shop assignment for a company.

Want to save money on windshield washer fluid? All it takes to make windshield washer fluid is liquid detergent (1 TBSP), rubbing alcohol (3 cups), and water (1 gallon). Mix three cups of this solution in a gallon of water for the final product.
Auto insurance
You need to shop around and understand the vocabulary before you buy a policy. Different states require minimums, so find out what's required in your area. Be sure to purchase a policy before you drive the vehicle to ensure you're protected the minute you own the car.
Collision: covers the cost of fixing your car if you have an accident.
Property liability: pays for the damage you do to the other driver's car in an accident.
Personal injury protection: pays the medical expenses for you and your passengers.
Bodily injury liability: pays for the other driver's and his passengers' injuries.
Comprehensive: pays for damage to your car caused by things other than an accident.
Uninsured/underinsured motorist: covers costs when a driver who doesn't have insurance hits you in a wreck.
Some tips to help you save money on auto insurance are:
Increase your deductible.

Drive safely! Drivers without tickets can get lower rates.

Don't buy expensive, sporty cars.

If you don't use the car very often, ask for a low-mileage discount.

If your teenager drives the vehicle and has good grades, show them a recent report card and ask for the good grades discount.

Find out if there's a discount if you attend driving school to improve your safety skills.

Look for a company that gives discounts to non-smokers or non-drinkers.

Ask what kind of "safe car" discounts you can get for airbags, anti-theft systems, or car satellite recovery systems.

Ask your agent about "diminished value" payout if you own a very expensive car. Diminished value is the value that has been lost after damage from an accident or because of repairs that were poorly done.
If you lease your car, then you need to read the policy very carefully. Consider purchasing "Lease Gap" insurance if you find out your insurance won't cover the difference between the value of the vehicle and what you owe to the leasing company.
Probably the best insurance of all is planning ahead. Set some money aside for unforeseen emergencies and you will not only have the money when you need it, but you will also have great peace of mind!
Rent-out a space
Here's one last crazy idea on how to get a car to earn money for you, rather than constantly take it from you. If you have an empty spot in your driveway, you could actually rent it out to someonewho needs a temporary place to keep their car. If you live in a city where parking spots are truly at a premium, you could earn enough to pay for your own car payments, reduce your maintenance expenses, or both. Be sure to read the fine print. Interesting idea, eh?
Saving money can be "auto"matic when you just take a few minutes to do your car research and teach your children!