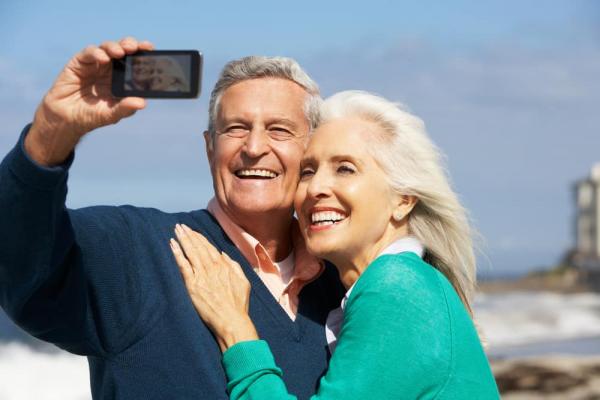 The computer age has introduced new avenues for family fun and ways to build treasures to pass on within the family. Most cameras are digital. Pictures can be uploaded and stored on your computer. So, now what do you do with them?
Technology makes it easy
We used to make photo albums and sit together for hours recalling fun experiences. The computer allows us to do the same thing. All it takes is giving up some TV time and using that time to put together fun ways to review the past. There are many programs available at no cost that give the power to accomplish tasks that used to cost many dollars. One such program offered is OpenOffice, and their description is, "OpenOffice Suite is the free alternative to Microsoft Office. OpenOffice comes pre-loaded with all your software needs such as word processor and spreadsheet software, presentation software, database management, graphics editor, and much more." It is available at http://freedownloads.us.com/lp/openoffice/suite/index.php?pk=5837&s=google.
Within this suite of programs are a couple of fun ways to use your photos. First, there is a full word processor that allows you to write your personal or family journal and illustrate it with pictures. The stories and pictures become a treasure to your family for generations. It used to be available only to those who could afford to write a full book. Now you can write your own book and print it on your own printer.
Next, the replacement presentation program for MS PowerPoint. We have used PowerPoint for years and love the impact it has for our presentations. For a fun surprise, we put together pictures showing the journey from marriage to the present time of one of our sons and sent it to him as a PowerPoint presentation. He had a lot of fun showing it to his family and friends.
When you get an idea - Google can help
Wouldn't it be fun to show one of the grandchildren growing from birth to college age by a morphing program? To Google we went, and found a freeware program. Cropping the pictures to the same size and experimenting with the program, we put together a show of our granddaughter growing up. We were even able to put music to it. She loved it.
A special family event was coming up for one of our out-of-town families and we couldn't be there. What if we made a video to send in our place so we could say the personal things we wanted, and our images would be there? One of our computers is an iMac with the program iWorks. It has a DVD creation program. We obtained a small video camera. Google helped us figure out how to use all of this. We had a friend act as the camera operator and we set about doing our DVD. With many mistakes and starting over, we were able to send our personal greeting and be seen by the whole family.
You can do similar things
There are many new adventures we each can take if we are willing to get out of our comfort zone and try something new. Be willing to ask for help. Most people love to share this knowledge with someone who wants to learn. Google and Ask.com are great resources of people willing to share what they have learned. Be willing to experiment, goof up and try again. It will be worth the effort to make these memories for your family.