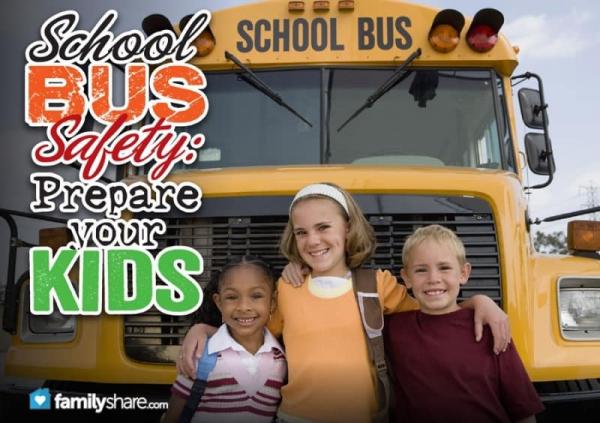 Riding the bus to school is a rite of passage for many children. As a parent, I have mixed feelings about the bus. It's convenient not to drive my kids to and from school, but I wonder about exposure to bad language, mature discussion topics and the potential for bullying. From kindergarten through high school, prepare your children for positive school bus experiences with the following tips.
Review bus safety rules
Most schools or districts have specific rules for students who ride the bus. Be sure to review them with your child. Discussing them together is important. These rules are designed to keep students and the bus driver safe.
Meet the bus driver
If your child is in elementary school, I suggest that you meet the bus driver. Introduce yourself and your child and ask for the bus driver's name. Knowing a bit about the person who is responsible for your child will give you peace of mind. Your child will also feel more comfortable asking the driver for help when needed.
Visit the bus stop
Make sure your child is familiar with the bus stop and its surroundings, including areas where he or she may have to cross the street or be aware of traffic. I wait with my children at the beginning of the school year, and always meet my younger children to help them off the bus and safely home. If there is a problem on your bus route, consider contacting your school district's transportation department and asking for a bus stop change. They are sometimes able to accommodate parent requests.
Choose a safe seat
If seats are not assigned, I always encourage my children to sit in the first few rows on the bus, in view of the bus driver. If seats are assigned, I ask my children how they feel about who they sit with. I have asked bus drivers to change seat assignments if problems have arisen.
Follow the bus
With very young children who are anxious about riding for the first time, consider putting your child on the bus and then following it to school, helping your child know that the bus ride is safe and even fun. After doing this once or twice, your child will feel secure and happy and you can meet him or her at the bus stop instead.
Check in often
Having weekly discussions with you children and the bus driver will help ward off any problems or solve them quickly. Unfortunately, I didn't do this earlier this year and my son's bus experience was marred by older students discussing pornography sites they had visited. Had I found out earlier, I could have stopped it sooner. It was a good lesson for me that ongoing discussions are crucial in parenting.
Teach your kids to speak up
No one should be threatened or bullied while riding a school bus. Teach your kids to seek help from you, the bus driver and school officials if they feel unsafe or children are being unkind.
According to the National Highway Traffic Safety Administration, school buses are the safest way for children to get to and from school. Make your child's experience positive by preparing him or her to ride the bus.