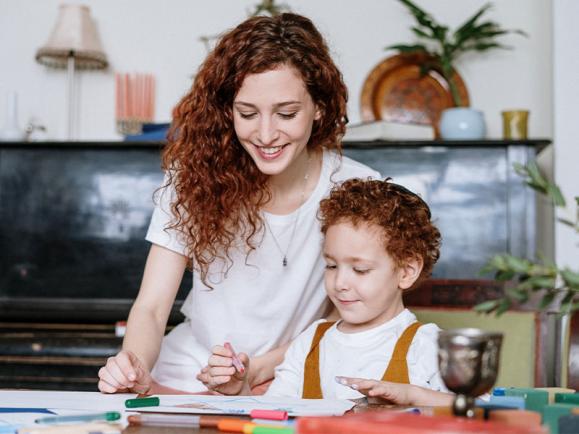 These products were selected by StackCommerce, which created these articles. The products are not endorsed by the FamilyToday editorial team. If you buy something through these links, FamilyToday may get a small share of revenue from your purchase.
This year has been tough on families, to say the least. All normalcy has been tossed out the window (which was quickly shut again to keep germs out), and now your family members may be feeling less connected than ever. Replace the weekly ballet class, soccer practice, or lunch date you used to enjoy together with some quality art lessons. The Ultimate Creative Arts Bundle is on sale today and is the perfect way to reconnect.
Some families have been able to maintain an awesome bond through the turbulent landscape of 2020, but it may include a lot of extra screen time. Family movie nights, video game competitions, TikTok challenges, and Zoom school can leave everyone feeling like a zombie at the end of the week. Put the screens down and connect together with any of the six courses included in the Ultimate Creative Arts Bundle. Each course is designed for beginners and experienced artists alike, making it an awesome opportunity for the adults, little kids, and siblings in between to participate.
If you aren't starting with an education in art, that's absolutely fine! You and the family can learn together in the How to Paint from Beginner to Master course. It'll cover things like the process of creating a painting, color charts for mixing your own shades, the best supplies, and how to paint in layers.
If you or another family member are more into drawing, the How to Draw from Beginner to Master course will teach you the fundamentals of drawing and shading. This course could be a major win if your family includes a cartoon or anime fan. Eight hours of content covers drawing objects and how to select various pencil lead weights, shading techniques, and drawing those difficult facial features.
The Ultimate Creative Arts Bundle is the ticket you've been looking for to reconnect your family members safely and away from screens. Score the entire bundle today for $34.99 while it's 97 percent off.
Prices subject to change.
Image credit: Pexels.com