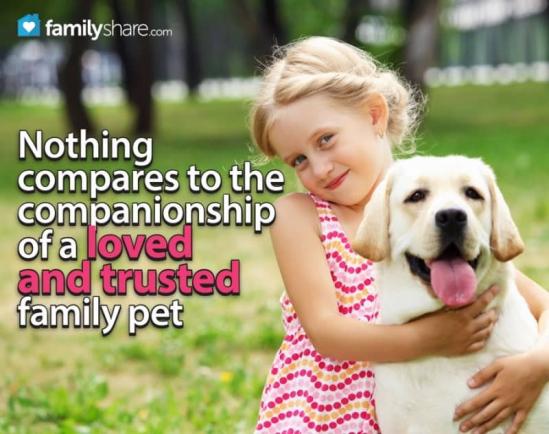 While searching for the perfect little addition to your family, you'll have many concerns. One of those, especially if you have kids, will be wondering if your little friend will be nice to your family. It is most important to figure out what kind of pet your whole family would like. If your children don't like the pet, then chances are the pet may feel the same way towards them.
Research
Start by looking online at different species or types of pets you might like, read up on their temperaments as well as their life span. When you have children, they generally have a hard time coping with the death of a pet, so it may be better to choose one that will live a long time. Rottweilers and Pit Bulls have a lot more aggressive temperament than a Chinese Pug. Different aged children will get along better with different animals.
Search
After deciding what kind of a pet would best suit your situation, start the search.
Pick up local newspapers to check the classified pet section; newspapers are one of the least likely places to find spam, because sellers often must pay to have their ad placed in the paper.

Animal Shelters generally will give the pets shots that they need, microchip them, and spay or neuter them as needed before giving them to a new home. Realize that not all pets are in the shelter because their owners didn't love them, some are there because their owners were unable to take care of them.

Take note of flyers around town or pet shops. Pet shops will generally be more expensive than a breeder from a local ad. EbayClassifieds is a relatively new option for pets; you can search surrounding areas and hopefully find a great deal.
Scams
Be careful while looking, because many people, especially online, try to trick you into giving them money and they will mail you a pet. If you find an ad with a picture that looks good, go to www.Google.com/img type in the name of the pet you'd like and make sure the image used isn't on the first couple pages of Google Images; if it is, it's most likely a scam.
Final Decision
When you think you've found the one, make sure your whole family is excited about the addition and that they realize the new friend is a responsibility to everyone in the home. If everyone takes turns helping take care of the pet it will have a great shot at being friendly to everyone. Be sure to check up on the pet's shots, water, and areas they are allowed to be to refrain from diseases. Regular vet check-ups are another great way of ensuring the best health and happiness for your pet.
A pet can teach children responsibility and nurturing skills and give them memories to last a lifetime. Nothing compares to the companionship of a loved and trusted family pet.