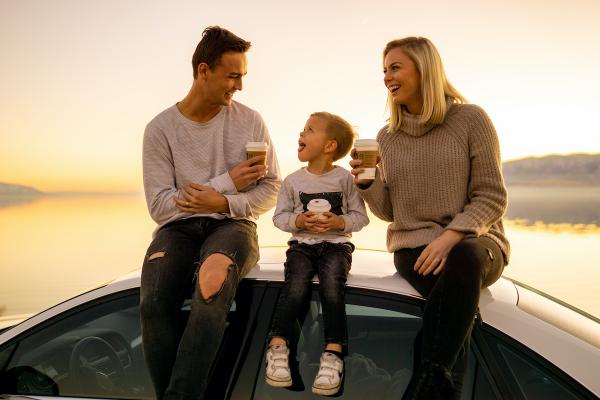 These products were selected by StackCommerce, which created these articles. The products are not endorsed by the FamilyToday editorial team. If you buy something through these links, FamilyToday may get a small share of revenue from your purchase.
Technology is deeply intertwined in your family's life, and it's pretty difficult to imagine a life without it. What would family movie night be like without streaming? How does your kid complete a history report in one weekend without the internet for research? How do you learn to style a complicated fishtail braid without YouTube? Somehow, amidst all of the advances technology has provided, some families are still relying on traditional forms of auto insurance that take time to manage and aren't providing them with the best coverage. Clearcover is a modern solution for your technologically integrated life; it's all digital so you can do just about everything from your phone, including checking your price for how much you can save right now.
The Clearcover mobile app earned 4.7-stars in the Google Play and App Store for its easy interface that allows you to quickly file a claim, pay your bill, get roadside assistance, and show proof of insurance in minutes. That speed is necessary when you're pulled over after a collision, exchanging information with another driver while the kids get antsy waiting in the car. But ease isn't all Clearcover has to offer; it can also save you money.
Greta R., a Clearcover insured driver, noted her savings of $474 by switching providers, which was painless for her through the mobile app. A lot of folks don't realize you can switch carriers at any time, and finding a better option is easy when you can check your price from Clearcover without talking to a single person. Bruce H., another Clearcover user, found he could get higher coverage at a lower premium through the Clearcover mobile app.
Drivers in ten states can currently get auto insurance from Clearcover, and they're saving time and money because of it. Checking your price is simple when you visit the Clearcover website and fill out the info requested in a few quick steps. All you need handy is your name, birthday, and some background information on your driving history (like any recent license suspensions) and you're on your way to a quote. It's easy enough to do from your phone while you wait for the kids to put their shoes on. In fact, by the time your kids get their shoes on, you'll probably be able to check your price and switch your auto insurance to Clearcover.
Time and money are precious commodities for busy parents and they aren't something you should settle on losing. Score more of both when you check your car insurance price from Clearcover now and use the time and money you save the next time you file a claim or pay bills on some well-deserved self-care.
Image provided by StackCommerce