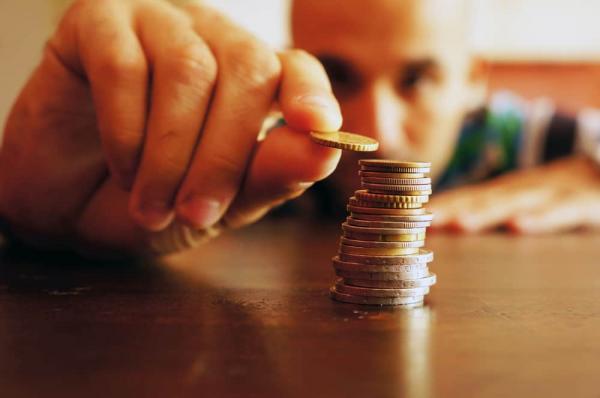 When you start thinking about spring break plans for your family, you might feel like screaming.
Between packing everyone's swimsuits and just trying to make your kids get along, planning a family trip can be scary. When you start thinking about the finances behind the trip, it can get even more terrifying.
If organizing these trips is such a headache, why take the effort to go on vacations at all? Aren't they supposed to be breaks from work anyways?
Family vacations help break up the monotony of life and bring us closer to our loved ones, but they can do even more than that. For this little boy, meeting Tinkerbell was a dream come true. Maybe your son wants to go surfing. Maybe your daughter dreams of riding horses. Maybe your husband is craving a classic camping trip.
We all have dreams, but sometimes they aren't in our backyards. Vacations are an opportunity to spend valuable time with your family while hearing them yell excitedly, "This is awesome!"
Now that you decided a vacation will be worth it, how can you ever afford it? Here are a few money-saving tips for thrifty traveling families that could save you a few dollars, or maybe a lot more.
Ditch the amusement park food
Not only does it taste disappointing, it is usually pretty unhealthy, too. A great option is to pack lunches and leave them in a cooler in your car. Halfway through the day, leave the park and eat out at the car for lunch. It's important to check the rules of whatever park you're visiting and make sure re-entry is OK. Sometimes they need to stamp your hand or check your ticket on your way in. Either way, don't exit until you know the rules.
Look for coupons for the attractions or restaurants you plan on visiting
One quick Google search will tell you whether or not current coupons are available. Check Groupon because it has a lot of travel options. You can also cut back by spending a half-day at a water park instead of the whole day, since this usually chops the price down.
Alternate eating out and packing food
If your family has a big dinner, consider eating peanut butter and jelly sandwiches for lunch. It might not work if you have teenagers with never ending appetites, but it could save you from feeding fast food to your little ones.
Avoid going into debt for a vacation
It's important to save for a trip before taking off because this teaches your kids the value of spending smart. Plus, you won't be paying off the trip for years to come.
Check out travel web sites
These ideas are barely scratching the surface. Travel resources like Lonely Planet, Travel Savvy Mom and Tripadvisor have guidebooks and online resources with sections for family activities specific to your destination (even if you're just looking for something to do in your own town). With user tips and reviews about hotels, restaurants and attractions, these websites will minimize the crying and maximize the memories. If you have any other advice or travel resources, feel free to comment so we can all benefit from each other's knowledge.
In the meantime, get out there, spend wisely, and happy trails!