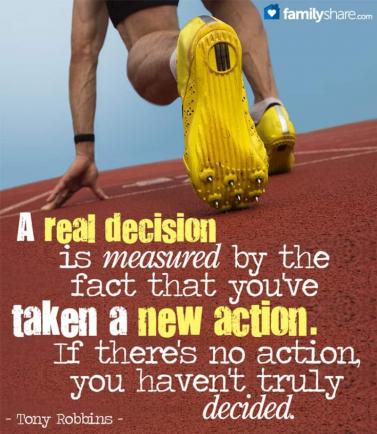 It's easy to wake up on Sunday and go to church, to say the right things, to pray over our meals and to pray at night. It's easy to read our scriptures every day, even if it's just a verse, and then put them down and turn on the TV. It's easy to give great advice you know to be true, then turn around and not heed it. It's easy to be lukewarm.
In Revelations 3:16 (KJV) we read:
_"And therefore because thou art lukewarm, neither cold nor hot, I will spew thee out of my mouth."_
The Lord has asked us to act. Throughout the scriptures he gives us examples of good works. He leads us by example.
Robert D. Hales, a prominent Christian businessman, said:
"I testify that those who put their trust in the Lord and heed this counsel in faith will gain great strength to bless themselves and their families for generations to come."
What a wonderful promise. But where do we find the Lords counsel? And how do we follow it?
The age of technology has been wonderful, everything is at our fingertips. We can even download scripture on our phones. We have every opportunity to read the words that God has given us. We can download books by religious figures. It's easy to download, just a click. But then what?
Hales goes on to give us some advice, "In addition to inviting us to hold personal and family scripture study, Heavenly Father wants us to regularly study and apply what we have learned."
Do you live what you believe?
Do you read about the dangers of idleness in the scriptures and then turn on a marathon of television programs you like?

Do you teach your children about the dangers of pornography, then put them to bed and turn on a show full of sexual content?

Do you read about your Heavenly Father's love for you, and the blessings promised to you if you do good works, then shut the book and go about your business?
Throughout the New Testament the Savior called people to follow him. It is interesting that he didn't say, "Come listen to me," he said, "Come follow me." Following requires action.
When we follow Christ we get up and act on what we have learned
When we read about the love the Lord had for all people, and the miracles he performed, let's get up and find someone who can use our help. Finding a way to serve others is fairly easy. From giving a young mother an hour to herself to volunteering at a local shelter. There are many opportunities for us to give service.
Mahatma Gandhi said, "Be the change you wish to see in the world." This came from a man that never backed down from what he believed in. No matter what. The world is full of need, full of danger and we are the only ones who can change it.
The scriptures give us concrete directions and actions we can take to change our world
Love God and Love your neighbor as yourself
Start by loving God and then work on loving yourself so you have love to give to your neighbor.
Study the scriptures
Don't just skim, but bury yourself in the concrete direction your Father in Heaven has given you.
Obey the 10 commandments
Learn about them. Teach them to your family.
Keep the law of tithing
Recognize that all you have came from Heaven and return a portion of your income to the Lord so that his church can serve others.
Pray
Spend real time on your knees asking the Lord what he wants you to do.
Develop a personal relationship with the Savior
Learn about him, read about him, pray and ponder about him.
Challenge yourself to act. Challenge your family to act. Action can bring great blessings, but it will also create a great desire in you to do more. Let's not be lukewarm, we can receive great blessings through our works.