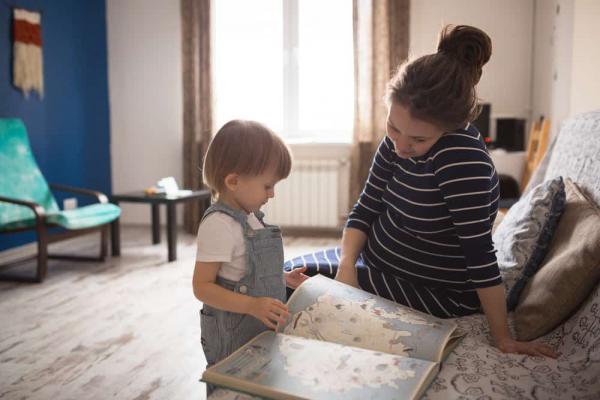 Advertisements are drenched with phrases like, "do this one thing and achieve your wildest dreams." Often when we read that there is one great way to accomplish some goal, we know there's a hidden cost behind this hollow promise, or it's a scam.
But sometimes the temptation is too great - every year, thousands of dollars are lost on "lose weight quick" or "get rich quick" scams. Luckily, there is one promise that isn't a facade. There is one way to ensure your child's future success that does not cost any money and isn't a scam.
The secret to success is literacy
Almost everything we do requires reading. Whether it's reading the menu at a restaurant to reading the instructions on your new bluetooth speakers, you need to be literate in order to accomplish daily tasks.
Not only does literacy help your child do simple things, it give them opportunities to go to new places and be a new person. As detailed in an article in the HuffingtonPost, reading helps a child expand their world in incredible and immeasurable ways.
You can get a book about anywhere or anything
We never have enough money to go to all the places we wish we could. As much as you would like to show your child what life is like in far away places, that most likely isn't going to happen ... but books or articles give the reader the chance to experience what it's like to be across the globe.
Reading will expand your child's understanding of the world and how life works in different parts of the globe.
You step into other people's shoes
People have been writing down what they think, how they feel, and what the world is like for them for generations. We often think that our way of life is the only way there is, but when you read what others are thinking your way of thinking expands. Exposing your child to different ideals and opinions and giving them the chance to experience what life is like for someone else will teach them empathy, compassion, understanding and will broaden their world view.
They will want to keep learning
According to Psychology Today, children will have an easier time in school if they can read well. If a child enjoys school they will more likely stay in school, graduate high school and go to college. This will open up even more opportunities to them.
Being literate also helps a child to learn things on their own time. They aren't limited to what other people tell them. They will be able to research for themselves. With so many contrary opinions and information, we often forget how much fact checking we end up doing these days. Give your child the gift to think for themselves and do their own research to help them form independent opinions in a confusing world.
Remember what your experience was
Teaching children to read is a hard task. It takes time and patience, but it's always been that way.
Do you remember the first picture book your parents ever read you? You would impatiently turn the pages and hear the different voices your mom chose to use for each character.
Do you remember the first book you read? When you were sounding out T-H-E and accidentally skipping over words that then changed the whole meaning of the book.
Do you remember the first chapter book you ever read? You would walk around proudly saying I made it to the next chapter.
Give these same memories to your child. Although it takes time, teaching your child to read is the greatest gift you could give them, just like your parents gave you.