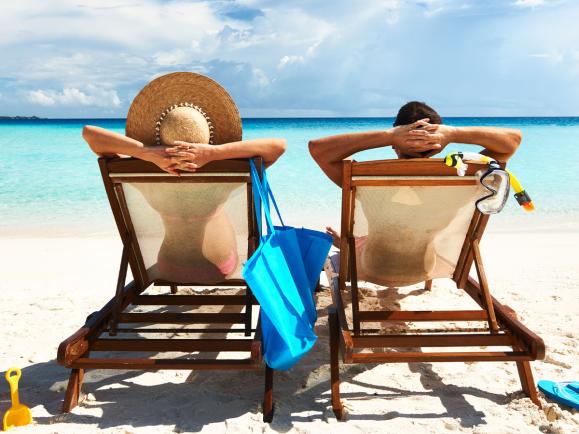 The term "DINK," which stands for "dual income, no kids," has re-popularized on TikTok after many young working adults share what their life looks like with no children. The term was originally coined back in 1987 by the Los Angeles Times where researchers found that stalling incomes were discouraging parents from starting families. It has re-popularized by online social media influencers while the population is battling inflation, high childcare costs and economic uncertainty.
Many "DINK" couples have gone viral on TikTok after sharing a peek into their infant-free lifestyles which include luxury vacations, endless date nights and splurging at the grocery store whenever they want. TikTok user Kate Anderton recently posted a video asking her 105,000 followers, 'Why is nobody talking about DINKS?' She went on to share a day in her life saying, "Well I'm freshly married and I'm going to talk about. Here's a day in the life of DINKs in our early 30s." Her day consisted of going on a Costco trip with her husband, Brian, where they spent $252.88 total. In her other TikTok videos, the Minnesota couple shares what their date nights consist of such as three course meals and ending the evening in a hot tub. The pair, who says they are undecided on children, have received quite a range of comments about their "DINK" lifestyle, some accusing the pair of "hating infants" while others applaud them on their lifestyle.
In 2020, birth rates in America fell to record lows amid the COVID-19 pandemic. That year, only 3.4 million babies were born, that being the lowest number of children born since 1979. While those numbers increased slightly in 2021, rising costs of inflation and costly childcare is feared to have an impact on child birth in the coming years.