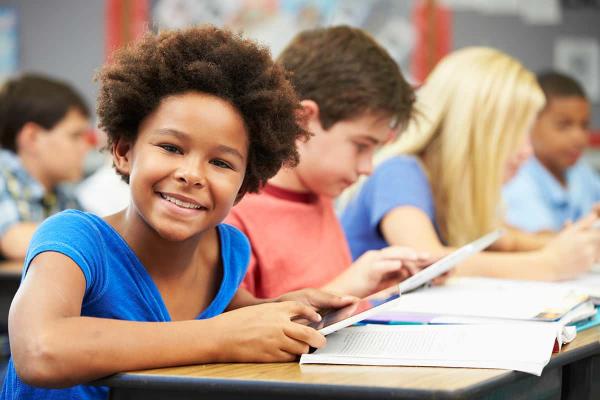 It is that time again when the lazy days of summer are coming to an end and the ideas of early mornings, routines and homework are starting to creep into mind. However, going back to school can also be an exciting and thrilling time in your child's life no matter the age. There are new adventures to be had, friends to meet and facts to learn. In fact, one of the best parts about going back to school is the back to school shopping and the new items your children receive to help complete their studies throughout the year.
Understanding and utilizing technology has become a large part of a child's education. Children need to use technology not only to succeed in their studies but also to land any type of job in the future. There are numerous tech gadgets available that can help your child succeed, no matter whether your child is only in preschool or in college. Here are a few tech gadgets you should consider to help make the school year more enjoyable for everyone.
Sturdy Cases
Whether your child likes to do his homework on your iPad or needs protection for his tablet while on the go, a sturdy case is a must. There are numerous accidents that can damage your tablet. Some cases, such as these, are made from a non-toxic foam that can handle all types of drops and bumps that can happen when devices are portable.
Alarm clock
Early, frantic mornings can be the downside to going back to school. However, when a child has a fun alarm clock, he is more excited about waking up. The excitement of the clock can also help him wake up happy and excited for the new day. You can find alarm clocks that make unique noises, light up or even eject an item off of the clock. When it comes to alarm clocks, the opportunities are endless. Allow your child to choose what alarm clock he desires and it will make mornings a little more enjoyable for everyone.
Educational Apps
There are hundreds of educational apps available for children of all ages. There are several apps designed for preschool-aged children, such as Fish School HD, which is compatible with the iPad. This app teaches children their numbers, letters and colors. For older children, a great study companion is Flashcards +. This app allows you to create your own deck of flashcards right on your iPhone or iPad or you can access dozens of pre-made flashcard decks.
Camera
Throughout the school year your children create priceless memories. They may be playing a new sport, singing in the school talent show, receiving an award or having their first boy-girl birthday party. Whatever the occasion may be, it is important that you capture these memories. If you are looking for a camera for yourself, look for a higher-end camera such as a DSLR that allows you to capture high-quality images, no matter the occasion. If you are looking for a camera for your kids, there are many inexpensive cameras that will still do a good job, yet won't break the bank if your child loses or breaks it.
Keyboard Protectors
Today, children are constantly using computers. Whether it is to complete their homework, work on a school project or conduct research, using a computer is a necessity. Keyboard protectors are a must for any laptop. They protect against sticky fingers and other accidents that may occur with continual use from young ones. Keyboard protectors, such as this one, are designed to even teach and help your child with his typing skills by color-coding the keys and making larger letters.
Headphones
Sometimes your child just needs a break from all the hustle and bustle that comes with a school year. Many children choose to spend some of their free time online listening to music or playing games. Headphones can be the perfect companion for these activities and save you some sanity. Headfoams are lightweight headphones that can twist, bend and turn without breaking. They are made of lightweight foam so if they are dropped or pulled, you won't have to run out and buy a new pair.
Battery-operated charger
Most teens and college students have a busy life and do not get home until late afternoon or evening. While away from the house all day, it isn't uncommon for the battery on their portable devices, such as their tablet and smartphone, to drain. There are many battery-powered chargers that allow your children to charge their devices while away from home. These small gadgets also provide peace of mind and ensure you never hear the excuse when trying to reach them that their phone died.
You know your children better than anyone else and know what type of tech gadgets they need to make their school year a success. Many children need the extra protection while others need fun forms of entertainment.There is much to choose from and many options for helping your child succeed.
Here are 10 more best-selling acessories for your family to enjoy.