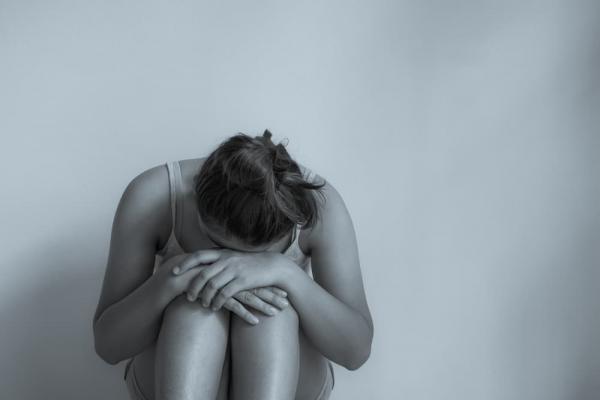 Addiction is a devastating disease that can sink its claws into anyone. When it comes early in life, it can become a lifelong battle - one that requires persistence, faith and unimaginable strength.
Here are two inspiring stories of recovering addicts who fell into their substance abuse as teenagers, but found the strength to overcome. They're a testament to the courage of the human spirit, and the resilience we all have deep inside.
"I felt like the disease was just waiting for me."
Born in Kentucky, Lincoln watched both his father and grandmother battle alcohol addictions. Though not all of his kin followed this pattern, he said his dive into substance abuse always felt somewhat inevitable.
"I have four sisters, none of whom are alcoholics - but I felt like the disease was just waiting for me," Lincoln said.
His experimentation began early; but getting in trouble for getting caught drinking once in high school was enough to motivate him to stay sober temporarily.
Soon after graduation, however, he began drinking and smoking marijuana. With time, his habits spiraled into painkiller addiction, and he began selling substances.
The next decade of Lincoln's life revolved around his addiction. He checked into rehab several times, but nothing stuck.
Knowing something needed to change, but not knowing how to fix things, Lincoln made it to Texas' Treehouse rehabilitation facility; and at this point, finally conquering the addiction he'd developed as a teenager felt like the only choice he had left.
"It is possible ... It doesn't have to be this way. If life isn't going great, and you see that your life is a disaster, something has to change. Nothing external has to change, but internally you have to find a new start. Once you get right internally, the external will follow," he said.
Though Lincoln came from rocky beginnings and faced seemingly endless challenges along the way, he found not only sobriety, but lasting joy in life.
And though Lincoln's story is one of pain and suffering, it is also one of freedom and hope.
"I wanted to do it all the time."
Many people underestimate the power of addiction because they've never felt the immediate need for a substance. But for some, it takes only a single taste of alcohol or one hit of a drug for the spark of addiction to ignite.
For Ryle, it happened at 16.
"My closest friend was a senior who lived on my street. The first time I smoked weed with her, I was 16," she said.
One time was all it took.
"After the first time I smoked weed, I wanted to do it all the time."
Ryle explained that although she would drink alcohol with her older group of friends, marijuana became her preference. Her parents both smoked marijuana regularly, and didn't object when they found out Ryle was doing the same, so long as it was the only drug she used.
She faced a setback in high school when she transferred schools and was forced to repeat a grade. At that point, her marijuana use was an understood - and even encouraged - activity.
"My mom worked two jobs while I was in school so that we could have a nice car, a nice home, and really, everything we needed or wanted," Ryle explained. "Because she was gone so often for work, she would ask me to clean the house. In exchange for cleaning, she'd leave me a little weed."
Soon, Ryle said, her smoking became an "all day, every day" event.
In addition to her own use, Ryle began helping her boyfriend sell and transport marijuana across state lines. It eventually landed her behind bars, and she realized the time had come to make a major life change. She entered an addiction treatment facility to help her get on the sober track, and she hasn't looked back.
"Once you get sober, you'll have a clear mindset, and you'll be able to see the world from a whole different perspective - and it's beautiful," she gushed.
We all have our own obstacles in life, but we also possess the power to overcome them. As Ryle put it:
"Everyone makes mistakes and has a past - but it's up to you to pull yourself out of the past, and to find your willpower."