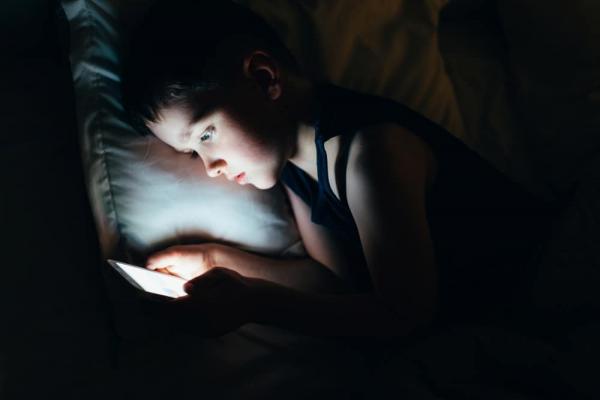 Snapchat has been a leader in the social media world over the past couple of years - if you've never heard of Snapchat, it's an app that allows you to add friends and send pictures, messages and videos that are only available to see for a short time. Sounds harmless enough, right?
It can be dangerous
If the app is used correctly, it's a fun way to communicate with friends and let people know what you're up to. However, if it's used incorrectly, it can be incredibly dangerous.
According to Business Insider, "2.8 billion Snaps are created every day." While Snapchat originally began as a way to send pictures back and forth, it has since expanded its features. Users can now add stories, discover channels, use geofilters, create group chats and most recently, use Snap Maps.
The new feature
Snap Map is a feature where users can share their location and find their friends. It automatically updates your location every time a user opens the app, and considering the fact that users open the app 18 timesper day on average, locations stay updated pretty consistently throughout the day.
While you can only see your friends on the map, it can still be extremely dangerous. If you zoom in on one person, you can see the exactly where they are and how long it has been since their location was updated.
But there's more to the new update. If you look at the circles of real pictures, you can click on them and see everyone that has posted a Snap to that story. For example, if I posted a Snap to the Delaney Park story in the screenshot below, anyone in the world who clicked on that circle would see my Snap, no matter what my privacy settings are.
This can sound a little scary, but don't worry, there's a way to opt out of everyone seeing your or your child's location on the map. The Preston Police issued a warning to Snapchat users and offered instruction on how to change the privacy settings on the app.
1. Open Snapchat
The first thing you want to do is open the app. It should go straight to the camera screen.
2. Pinch the screen
Once you're on the camera, pinch the screen like you're zooming out.
3. Activate Ghost Mode
If you haven't opened Snap Maps before, the option to enable Ghost Mode should automatically show up. Once you turn it on, people won't be able to see your avatar or location on the map. If the option doesn't show up, go to step four.
4. Go to settings
In the top right corner of the screen, you'll see a little gear icon. Click on that, and it will take you to another screen to enable Ghost Mode.
While this app can be a fun way to connect with friends, take this new feature as an opportunity to talk to your kids about internet safety, the dangers of location sharing and how important it is that they personally know everyone on their friend list.
Also, be sure to share this to let other parents know about this Snapchat feature and share your opinion - What do you think? Is it totally harmless or crazy dangerous?