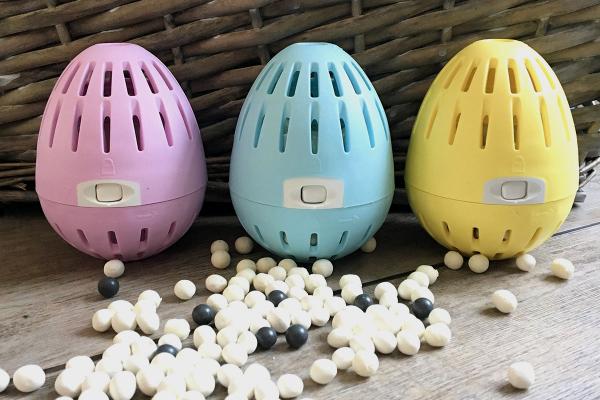 These products were selected by StackCommerce, which created these articles. The products are not endorsed by the FamilyToday editorial team. If you buy something through these links, FamilyToday may get a small share of revenue from your purchase.
Doing the laundry can be a daunting, messy, and downright irritating chore. You always seem to somehow drip gooey detergent, all of the products are bulky to store, replacing those bulky products can get pricey, and all of the packaging ultimately hurts the environment with plastic waste. Luckily, there's another way.

This Ecoegg Bundle is on a mission to change all of that with their Laundry Egg, Dryer Egg, and Mega Detox Tab that can replace your laundry detergent and fabric softener while saving you from buying a single laundry product for up to 720 loads. Save on up to three years worth of laundry detergent and fabric softener purchases while the Ecoegg Bundle, which is 31 percent off today.

It's totally fair to be skeptical of a little recycled plastic egg doing the dirty work your family's clothes need, but 4.2-stars across over 4,000 reviews on Amazon don't lie. The little Laundry Egg naturally lifts away dirt without fading colors or leaving chemical residue on your clothes through two types of natural mineral pellets encased in the reusable egg. That means it will be gentle on the skin, too.

All the eco-friendly goodness isn't limited to the washing machine, it's also in the dry cycle when you use the included Dryer Egg. It simultaneously softens your laundry and saves energy by reducing tumble drying time by up to 28 percent.

This bundle is friendly to the environment, your skin, and even your machines when you use the included Detox Tab to deep clean and remove the powder, liquid, and odor build-up known to linger in washing machines. Get the whole Ecoegg Bundle today while the three-piece set is discounted to just $46.99. It's an excellent value when you imagine the next time you'll need to spend money on laundry will be in 2023. 
Image credit: Ecoegg